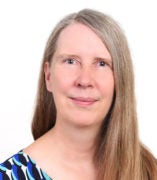 Ardith Z. Doorenbos, PhD, RN, FAAN
Nursing Collegiate Professor
Department of Biobehavioral Health Science
Contact
Building & Room:
1024 NURS
Address:
845 S. Damen Ave. MC 802, Chicago, IL 60612
Office Phone:
Email:
CV Download:
About
Ardith Z. Doorenbos is a Professor in the Department of Biobehavioral Health Science, College of Nursing at the University of Illinois, Chicago. She is Director of Palliative Care at the University of Illinois Cancer Center and Director of the Palliative Care Training Center. Dr. Doorenbos' research is centered on palliative care, pain and symptom management. Her grant portfolio is funded by the National Institute of Health: National Institute of Nursing Research and National Cancer Institute, and other professional sources. She has sustained record of over 150 peer-reviewed, data-based publications in nursing and multidisciplinary journals.
Selected Grants
Congressionally Directed Medical Research Programs, Determinants of the optimal dose and sequence of functional restoration and integrative therapies in service members, PI
NIH U01DK123787, University of Illinois at Chicago Hemodialysis Opioid Prescription Effort (HOPE) Clinical Center, MPI
NIH K24NR015340, Applying Technology to Problems in Pain and Symptom Management, PI
CDC, Young and A Survivor (YAAS!) Network for Health Equity Among Young Breast Cancer Survivors, MPI
Selected Publications
Eaton, L., Godfrey, D. S., Langford, D. J., Rue, T. Tauben, D. J., & Doorenbos, A. Z. (2020). Telementoring for improving primary care provider knowledge and competency in managing chronic pain: A randomized controlled trial. Journal of Telemedicine and Telecare, 26(1-2), 21-27.
Flynn, D., Doorenbos, A. Z. Steffen, A., McQuinn, H., & Langford, D. J. (2020). Pain management telementoring, long-term opioid prescribing, and patient-reported outcomes. Pain Medicine, 21(2), 266-273.
Donesky, D., deLeon, K., Bailey, A., Doorenbos, A., Fink, R., Hurd, C., Ling, P., & Kitko, L. (2020). Excellence in post-licensure interprofessional palliative care education: Consensus through a Delphi survey. Journal of Hospice and Palliative Nursing, 22(1), 17-25.
Langford, D. J., Gross, J. B., Doorenbos, A. Z., Tauben, D. J., Loeser, J. D., Gordon, D. B. (2020). Evaluation of the impact of an online opioid education program for acute pain management. Pain Medicine, 21(1), 55-60.
Doorenbos, A. Z., Haozous, E., Jang, M. K., & Langford, D. J. (2019). Sequential Multiple Assignment Randomization Trial (SMART) designs for nursing research. Research in Nursing & Health, 42(6), 429-435.
Komatsu, H., Yagasaki, K., Komatsu, Y., Yamauchi, H., Yamauchi, T., Shimokawa, T., Doorenbos, A. Z. (2019). Falls and functional impairments in breast cancer patients with chemotherapy-induced peripheral neuropathy. Asian Pacific Journal of Oncology Nursing, 6, 253-260.
Ichijo, Y., Takeda, Y., Oguma, Y., Kitagawa, Y., Takeuchi, H., & Doorenbos, A. Z. (2019). Physical activity among postoperative esophageal cancer patients. Cancer Nursing, 42(6), 501-508.
Iwata, M., Han, S., Hays, R., & Doorenbos, A. Z. (2019). Predictors of depression and anxiety in family members 3 months after child admission to a pediatric ICU. American Journal of Hospice and Palliative Medicine, 36(10), 841-850.
Eaton, L., Hulett, J., Langford, D. & Doorenbos, A. Z. (2019). How theory can help facilitate implementing relaxation as a complementary pain management approach. Pain Management Nursing, 20(3), 207-213.
Flynn, D. M., McQuinn, H., Fairchok, A., Eaton, L. H., Langford, D. J., Snow, T., & Doorenbos, A. Z. (2019). Enhancing the success of functional restoration using complementary and integrative therapies: Protocol and challenges of a comparative effectiveness study in active duty service members with chronic pain. Contemporary Clinical Trials Communications, 13, Article 100311.
Taub, J., Coats, H., Coats, C., Doorenbos, A., Siva, R., Sadan, V., Alexander, G., Immanuel, S., Ravindran, V., Chacko, S. T., and Nolet, R. (2019). Palliative care delivery: Descriptions of community-based services in Vellore, India and Seattle, Washington. International Journal of Palliative Nursing, 25(1), 39-45.
Notable Honors
2018, International Nurse Researcher Hall of Fame, Sigma Theta Tau
2015, Excellence in Research, Sigma Theta Tau
2010, Fellowship in the American Academy of Nursing, American Academy of Nursing
Education
2006 Michigan State University, East Lansing, Michigan, Postdoctoral Certificate
2002 Wayne State University, Detroit, Michigan, PhD
2000 Madonna University, Livonia, Michigan, MSN
1991 Wayne State University, Detroit, Michigan, BSN