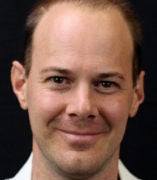 Gabriel Culbert, PhD, RN
Associate Professor
Department of Population Health Nursing Science
Contact
Building & Room:
910 NURS
Address:
845 S. Damen Ave., MC 802, Chicago, IL 60612
Office Phone:
Email:
Selected Grants
National Institute on Drug Abuse, Training in Nursing Interventions for HIV and Addiction in Criminal Justice Settings, Principal Investigator
National Institute of Mental Health, IMPART: A Provider-Assisted HIV Partner Notification & Testing Intervention for Prisoners in Indonesia, Principal Investigator
Selected Publications
Culbert GJ, Williams AB. Cultural Adaptation of a Medication Adherence Intervention With Prisoners Living With HIV in Indonesia: A Pragmatic Approach to Intervention Development. J Assoc Nurses AIDS Care. 2018;29(3):454-465.
Culbert GJ, Crawford FW, Murni A, et al. Predictors of mortality within prison and after release among persons living with HIV in Indonesia. Res Rep Trop Med 2017; 8: 25-35.
Culbert GJ, Pillai V, Bick J, et al. Confronting the HIV, tuberculosis, addiction, and incarceration syndemic in Southeast Asia: Lessons learned from Malaysia. J Neuroimmune Pharmacol 2016; 11(3): 446-55. PMID: 27216260
Culbert GJ, Waluyo A, Iriyanti M, Muchransyah AP, Kamarulzaman A, Altice FL. Within-prison drug injection among HIV-infected male prisoners in Indonesia: A highly constrained choice. Drug Alcohol Depend 2015; 149(0): 71-9.