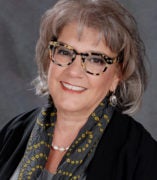 Cynthia Taylor Handrup, DNP, APRN, PMHCNS-BC
Clinical Assistant Professor
Department of Population Health Nursing Science
Contact
Building & Room:
1052 NURS
Address:
845 S. Damen Ave., MC 802, Chicago, IL 60612
Office Phone:
Email:
CV Download:
About
Dr. Handrup holds a BS in Nursing from the University of Rhode Island, a MS in Nursing from St. Xavier University, Chicago, IL and a DNP from the University of Colorado Denver. Dr. Handrup is certified as an ANCC Clinical Specialist in Psychiatric Mental Health Nursing. She has practiced as an advanced psychiatric nurse clinician, manager and administrator in psychiatric hospitals, an educator in psychiatric nursing and psychotherapist. Dr. Handrup currently maintains a clinical practice is a multidisciplinary group psychiatric practice and is the President-Elect of the Global Alliance for Behavioral Health & Social Justice (Formerly the American Orthopsychiatric Association). Dr. Handrup's clinical scholarship is in therapeutic alliance, psychotherapy outcomes, using simulation to teach therapy & empathy skills, and global mental health and social justice issues.
Selected Publications
Gil-Rivas, V., Handrup, C.T., Tanner, E., & Walker D.K. (2019). Global Mental Health: A Call for Action. American Journal of Orthopsychiatry, 89(4), 420-425. http://dx.doi.org/10.1037/ort0000373
Snyder, M. and Handrup, C.T. (2018). Challenges in Treatment of Comorbid Chronic Pain, Depression, and Anxiety. Journal of Psychosocial Nursing and Mental Health Services. 56 (12): 17-21.
Woroch, R.A., Alvarez, D.V., Yingling, C, & Handrup, C.T. (2018) FNP/PMHNP collaboration in drug-seeking telephone simulation in APRN curriculum. Clinical Simulation in Nursing. 18, 14-19.
Handrup, C. (2015). Managing treatment failures in depression, bipolar disorders, and personality disorders. When medication is not enough. Journal of the American Psychiatric Nurses Association, 21, 60-61.
Posmontier, B., Breiter, D., Cartier, J., Dilks, S., Esposito, N., Handrup, C., … Newton, M. (2013). ISPN DNP Task Force on the DNP. Archives of Psychiatric Nursing. 27, 56-­60.
Delaney, K.R. and Handrup, C.T. (2011). Psychiatric mental health nursing's psychotherapy role: Are we letting it slip away? Archives of Psychiatric Nursing, 25, 303­-305.
Service to Community
President-Elect (Board of Directors), Global Alliance for Behavioral Health and Social Justice
APRN Advisory Panel, American Psychiatric Nurses Association.
Notable Honors
2017, Daisy Foundation Faculty Award, University of Illinois at Chicago
2014, Clinical Practice Award, Intl. Society of Psychiatric Nurses
2014, Preceptor Award PMHNP Program, University of Illinois at Chicago
2010, Research Award, Heart and Soul of Change CDOI
Education
BS in Nursing from the University of Rhode Island
MS in Nursing from St. Xavier University, Chicago, IL
DNP from the University of Colorado Denver
Licensures and Certifications
APRN - State of Illinois
State Controlled Substance  - State of Illinois
Psychiatric Mental Heath Clinical Specialist- ANCC
Professional Memberships
American Psychiatric Nurses Association
American Nurses Association
Academy for Eating Disorders
Global Alliance for Behavioral Health and Social Justice (Formerly American Ortho Psychiatric Association)
Illinois Nurses Association
Illinois Society of Advance Practice Nurses
International Society of Psychiatric-Mental Health Nursing
National Association of Clinical Nurse Specialists
Sigma Theta Tau
National Organization of Nurse Practitioner Faculties
Society for Community Research and Action (APA Division)