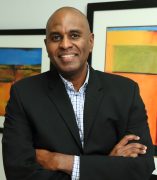 Rohan D. Jeremiah, PhD, MPH
Associate Professor
Department of Human Development Nursing Science
Contact
Building & Room:
NURS Room 820
Address:
845 S. Damen Avenue, MC 802, Chicago, IL 60612
Office Phone:
Email:
About
Dr. Rohan D. Jeremiah is a global public health scholarly practitioner with training in Applied Medical Anthropology, and Health Behavior, and Health Education. He is an Associate Professor of Human Development Nursing Science at the University of Illinois, Chicago, College of Nursing, and has held faculty appointments at St. George's University, School of Medicine (Grenada, West Indies), University of West Indies—St. Augustine (Trinidad, West Indies), and St. Louis University, College of Public Health and Social Justice.
Dr. Jeremiah scholarship reflects more than twenty years of global health experiences including Peace Corps volunteer services in Cameroon and South Africa, and project development and management throughout Sub-Saharan Africa (Malawi, Mozambique, Namibia, Angola, Botswana, Uganda, Swaziland, Lesotho and, Tanzania); South Asia (India and Bangladesh), Latin America, the Eastern Caribbean, and the United States. He has served as a Technical Advisor to the United Nations; US President's Emergency Plan for AIDS Relief (PEPFAR); and US Agency for International Development (USAID).
Research Interests
His research is at the intersection of substance use, violence, and HIV/AIDS, and focuses on developing strategies to reduce trauma, disease risks, and mortality. Dr. Jeremiah integrates social science theories into public health and social service research by examining trauma through the lens of intersectionality to explain domestic and global health disparities affecting marginalized and vulnerable communities. Most notably, he led the most comprehensive research study about the United Nations-sponsored intimate partner violence (IPV) intervention (Partnership for Peace Program) in the Eastern Caribbean. Other global health research studies completed include: "Intimate Partner Violence from a Male Perpetrator's Perspective," "Behavioral Risk Patterns among Men who have Sex with Men within the Caribbean," and "The Intersections between HIV/AIDS and Intimate Partner Violence among Commercial Sex Workers." These and other studies are published in academic journals such as the American Journal of Men's Health, International Journal of Men's Health, Child Abuse and Neglect, Frontiers Public Health, Sage Case Methods, Global Health Perspectives, and International Journal of Sociology and Anthropology.
Recently, Dr. Jeremiah's research activities have expanded into two complementary areas: (a) Substance Use and Mental Health Service Administration (SAMHSA)—funded project: UIC Integrated PASEO that developed and implemented preventative services for sexual, gender minority young adults in Chicago; and (b) National Institute on Drug Abuse/University of California, Los Angeles, and the National Institute of Minority Health Disparities/ Center for Health Equity Research Chicago—funded projects: Chicago Refugee Men's Health Initiative and the Quad Cities Refugee Men's Health Initiative exploring strategies to adapt trauma-informed assessments and services for resettled ethnic-minority refugee men in the United States.
Scholarly Practice/Community Engagement
Dr. Jeremiah is one of the founding members of the Public Health Action Support Team (PHAST) at the University of Michigan, School of Public Health. PHAST is a global health initiative that actively assists local, state, and international health departments and organizations to meet the demands of current public health events, disasters, and investigations. Since 2012, Dr. Jeremiah has led PHAST Initiatives in the Eastern Caribbean with national government entities and community-based organizations. A sample of PHAST scholarly practice that reflects community engagement include:
Government of Grenada, Ministry of Education, Office of the Drug Secretariat revising the National Alcohol and Drug Use School Policy. In 2018, this policy was ratified as a new law in Grenada and designated as a best practice policy model for other Eastern Caribbean countries;
In partnership with Grenada's Sickle Cell Association, develop and execute a community needs assessment of people living with sickle cell in Grenada;
US Center for Disease Control and Prevention (CDC) Hurricane Maria Disaster Recovery Deployment to the US Virgin Islands to facilitate a Community Assessment for Public Health Emergency Response (CASPER) for US Virgin Islands Department of Health.
Selected Publications
Jeremiah, R., Taylor, B., Castillo, A., & Garcia, V. (2020). A Qualitative Community Assessment of Racial/Ethnic Sexual Gender Minority Young Adults: Principles for Strategies to Motivate Action(s) for Realistic Tasks (SMART Thinking) Addressing HIV/AIDS, Viral Hepatitis, Mental Health, and Substance Abuse. American Journal of Men's Health. https://doi.org/10.1177/1557988320966230
Jeremiah, Rohan D. Amparo Castillo, Valerie Brown-Smith, Veronica Garcia, Brian Taylor, Adrian Raygoza, Xavier Hernandez, and Charles Brandon (2020). Intersectional Health and Wellbeing Analysis of Ethnic Sexual Gender Minority Young Adults among an Urban Minority-Serving Institution Campus Community. Journal of Gay and Lesbian Health Social Services. 32 (1); Pp1-20. DOI: 10.1080/10538720.2019.1681341
Lacey, Krim and Rohan D. Jeremiah, Carolyn West (2019). Domestic Violence Through a Caribbean Lens. Historical Context, Theories, Risks, and Consequences. Journal of Aggression, Maltreatment, & Trauma. Pp 1-19. https://doi.org/10.1080/10926771.2019.1660442
Jeremiah, Rohan D. and Camille Quinn (2018) Lesson learned: Evaluating the program fidelity of UNWomen Partnership for Peace domestic violence Diversion Program in the Eastern Caribbean. Journal of Evaluation and Program Planning, 69: Pp 61-67. https://doi.org/10.1016/j.evalprogplan.2018.03.008
Jeremiah, Rohan D., Camille Quinn, and Jicinta Alexis (2018) Establishing Cultural Relevance Within Program Evaluation: Using Life-History Interviews to Contextualize the Impact of a Domestic Violence Diversion Program in the Eastern Caribbean. SAGE Research Methods Cases. Pp1-15. DOI: http://dx.doi.org/10.4135/9781526459213.
Jeremiah, Rohan D. Ifrah Magan, Olubunmi Oyewuwo-Gassikia, and Adisamad Ibrahim. (2017) Insights into the daily stressors of Rohingya Refugee Men in Chicago. Journal of Muslim Mental Health, 11(1). Pp 69-70.
Jeremiah, Rohan D. Camille Quinn, and Jicinta Alexis. (2017) Exposing the Culture of Silence: Inhibiting Factors in the Prevention, Treatment, and Mitigation of Sexual Abuse in the Eastern Caribbean. Child Abuse and Neglect, International Journal, 66: Pp: 53-63. PMID: 28242101
Jeremiah, Rohan D., Peter E. Gamache, and Cecilia Hegamin-Younger, (2013). Beyond Behavioral Adjustments: How Determinants of Caribbean Masculinities Thwart Efforts to Eliminate Domestic Violence. International Journal of Men's Health, 12(3), Fall 2013: Pp 228-243.
Hegamin-Younger, Cecilia, and Rohan D. Jeremiah, (2013). Patterns of Caribbean Masculinities and Condom Compliance among Males in the Caribbean. American Journal of Men's Health, 8(4): Pp 335-338.
Education
2013 Paul D. Cornely Postdoctoral Scholar, Center for Research on Ethnicity, Culture, and Health (CRECH); University of Michigan, School of Public Health
2012 Ph.D. Applied Anthropology, Concentration in Women and Gender; University of South Florida
2006 M.P.H Health Behavior and Health Education, Concentration in Global Health; University of Michigan, School of Public Health
1997 B.S Anthropology, Concentration in Health and Humanities; Michigan State University
Selected Presentations
Jeremiah, Rohan D, (2018). Consequential Impact of Structural Violence among Rohingya Refugees in America. Poster presentation for the Asian Pacific Islander Caucus of the American Public Health Association Annual Meeting. San Diego. November 9-14, 2018.
Jeremiah, Rohan D., Amparo Castillo, Veronica Garcia and Brian Taylor, (2018). SMART THINKING: The Innovation to address HIV/AIDS, Hepatitis C, Mental Health and Substance Abuse among LGBT young adults in Chicago. Paper presented at the 2018 Midwest LGBT Symposium. Chicago, IL, September 14, 2018.
Jeremiah, Rohan, (2018). Exploring Exposures to Structural Violence among Rohingya Refugee Men in America. Paper presented at symposium discussion at the American Psychological Association Division 45 Society for the Psychological Study of Culture, Ethnicity, and Race Research. Austin, Texas, July 19-21, 2018.
Jeremiah, Rohan D. Amparo Castillo, Brian Taylor, Caitlin O'Grady, and Veronica Garcia, (2017). UIC Integrated PASEO: A Campus-Community Partnership to Address HIV/AIDS, Hepatitis C, Mental Health, and Substance abuse among LGBT young adults in Chicago. Poster presentation at Substance Abuse and Mental Health Administration Agency, Minority Serving Institutions Grantees Meeting. Bethesda, MD. December 12-14, 2017.
Artistic and Professional Performances and Exhibits
Media Features
University of Michigan School of Public Health Findings Magazine, Spring 2020. " Family Matters, Community Matters: Challenging Opportunities in Public Health Practice." Available at: https://sph.umich.edu/findings/spring_2020/family-matters-community-matters-challenging-opportunities-in-public-health-practice.html
Budd Report,  June 21, 2020. "Balancing COVID-19 with Caribbean Opening" Available at: https://youtu.be/0i2lzoz3ERw
NOW Grenada, March 11, 2020. "Drug Control Secretariat to establish a Sports and Substance Abuse Prevention Program for youth". Available at: https://www.nowgrenada.com/2020/03/drug-control-secretariat-to-establish-a-sports-and-substance-abuse-prevention-program-for-youths/
Association of Schools & Programs of Public Health, ASPPH Connect, January 14, 2020. "UIC: Global Health Research Examines Domestic Violence in the Caribbean." Available at: https://www.aspph.org/uic-global-health-research-examines-domestic-violence-in-the-caribbean/
The Daily Northwestern, January 25, 2019. "Panelists raise awareness about the Rohingya refugee crisis at UNICEF NU event." Available at: https://dailynorthwestern.com/2019/01/25/campus/panelists-raise-awareness-about-rohingya-refugee-crisis-at-unicef-nu-event/
Chicago Tribune, March 29, 2018. "Rohingya refugees in Chicago face stress, anxiety after escaping horrors in Myanmar." Available at:http://www.chicagotribune.com/news/local/breaking/ct-met-rohingya-refugees-chicago-20171209-story.html
UIC News, November 28, 2017. "UIC resource directory helps link the community to health, service group." Available at: https://today.uic.edu/uic-resource-directory-helps-link-community-to-health-service-groups
The State News, April 17, 2017. "Speakers at Muslim Mental Health Conf. highlight the psychological health of refugees." Available at: http://statenews.com/article/2017/04/mmhc-refugee-panel-refugee-health
Grenada Broadcast Network, March 1, 2017. "Social Development Engagement." Available at: https://youtu.be/9RjJyxtj2sQ
Grenada Broadcast Network, March 1, 2017. "University Partnership Continues." Available at: https://youtu.be/lIQWyr7pZmw