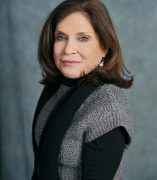 Karen Cotler, DNP, FNP-BC, FAANP
Clinical Assistant Professor
Department of Population Health Nursing Science
Contact
Building & Room:
952 NURS
Address:
845 S. Damen Ave., MC 802, Chicago, IL 60612
Office Phone:
Email:
CV Download:
About
Dr. Cotler is a board certified FNP who's clinical practice is focused on vulnerable and under served populations. Her area of scholarship is focused on Improving health outcomes of sexual and gender minority populations,
Dr. Cotler is a South Florida transplant to Chicago, where her husband 3 children, and 2 little grandsons all reside in the city.
She loves her adopted city and committed to making it a better place through service and community activism.
She is thrilled and honored to be a part of the UIC CON family!
Selected Publications
2018 Cotler, K. & Selix, N. (2018). Patient centered care for transgender populations.: A tool kit for NP faculty and students. National Organization of Nurse Practitioner Faculty. https://cdn.ymaws.com/www.nonpf.org/resource/resmgr/files/transgender_toolkit_final.pdf
2017 Cotler, K., Yingling, C. T., & Broholm, C. (2018). Preventing new HIV infections with Pre-exposure prophylaxis. Journal for Nurse Practitioners, 14(5), 376-382. doi:10.1016/j.nurpra.2017.12.021
2017 Yingling, C.T. & Cotler, K. & Broholm, C. (In Press). Primary care in sexual and gender minority communities. In T. Buttaro and J. Trybulski (Eds.). Primary care: A collaborative practice 5th ed. Mosby: St. Louis, MO.
2017 Yingling, C.T., Cotler, K. & Hughes, T.L. (2017). Building nurses' capacity to address health inequities: Incorporating LGBT health content in a family nurse practitioner programme. Journal of Clinical Nursing, 26, 2807-2817. doi:10.1111/jocn.13707
Service to Community
Dr. Cotler is committed to promoting rural and global health locally and abroad. She has has spent the last three Spring breaks volunteering as a FNP provider in Haiti , providing rural primary care to a very under served population. In addition to guiding cohorts of FNP students in the care of this population in Haiti.
Professional Leadership
Membership Committee member, Illinois Society of Advance Nursing
DIversity Committee member at large and Chairmen, University of Illinois College of Nursing
Special Interest Committee membership ( Diversity and Sexual and Gender Minority), National Organization for Nurse Practitioner Faculty
Notable Honors
2017, Pinnacle Nurse Leader Award, UIC College of Nursing
2012, Sigma Theta Tau International Honor Society, Florida Atlantic University Iota Xi Chapter, Boca Raton, Florida
2012, Golden Key International Honor Society For Nursing, Florida Atlantic University , Boca Raton, Florida
2010, Martin County Volunteer of the Year, Martin County Public School System
Education
MSN- FNP: Florida Atlantic University
DNP: Florida Atlantic University
Licensures and Certifications
ANCC Family Nurse Practitioner
AANP Family Nurse Practitioner
Professional Memberships
2012 – Present American Association of Nurse Practitioners
2016 – Present National Organization of Nurse Practitioner Faculties
2016 – Present ISAPN – Illinois Society for Advanced Practice Nursing
2012 – Present Sigma Theta Tau International Honor Society of Nursing, Iota Xi
2012 – Present Golden Key International Honor Society
Selected Presentations
2018 Symposium Presentation- December 2018
"DNP Projects: How to Manage All the Students"
National Organizations of Nurse Practitioner Faculties
Bethesda, MD
2018 Symposium Presentation – April 2018
"Patient centered care for transgender populations, Tools for NP faculty and students."
National Organization of Nurse Practitioner Faculties
Indianapolis, IN
2017 Podium Presentation – April 2017
"Preparing NP students to care for sexual minority (LGBTQIA) patients: There's room in your curriculum!"
National Organization of Nurse Practitioner Faculties
Washington, DC
2016 Poster Presentation – October 2016
"Alzheimer's Disease in the African-American population: The silent epidemic"
Illinois Society of Advanced Practice Nursing
Midwest Annual Conference
Lisle, Illinois