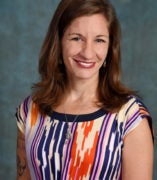 Kylea Laina Liese, PhD, CNM
Assistant Professor
Department of Human Development Nursing Science
Contact
Building & Room:
840 NURS
Address:
845 S. Damen Ave., MC 802, Chicago, IL 60612
Office Phone:
Email:
About
I am a medical anthropologist and certified nurse midwife who engages a reproductive justice framework to contextualize and address the social drivers and repercussions of maternal morbidity and mortality. My current research examines causal pathways and unforeseen consequences that link reproduction and health disparities in communities of women with intersecting identities of oppression. I conceptualize my global (Tajikistan, Malawi) and domestic (Chicago) research programs as part of broader efforts to anchor reproductive trends in maternal mortality and morbidity in bio-social and socio-medical realms. Ultimately, my work provides multiple sources of evidence to engage public health policy approaches to address disparities and improve global health equity.
Selected Grants
Institute for Race Relations and Public Policy, Intrapartum Inequalities: Birth Experiences and Obstetric Interventions among Immigrant Women in Chicago, PI
Internal Research Support Program University of Illinois at Chicago College of Nursing, Every Birth Counts: A Mobile Birth Tracking Application to Strengthen Health Systems in Low Resource Settings, PI
National Science Foundation, Maternal Mortality on the Border of Tajikistan and Afghanistan, PI
U.S. Department of State's Bureau of Education and Cultural Affairs Fulbright Scholars Program, Maternal Morbidity, Mortality and Survival in Badakhshan, PI
Selected Publications
2018. KL Liese, Robinson, S. Pauls, H. Patil, C. Estimating Sub-National Maternal Mortality Using the Sisterhood Method in Tajikistan. Central Asian Journal of Global Health. Accepted.
2018. KL Liese. Childbirth and Social Change in Afghanistan. War and Health. Catherine Lutz and Andrea Mazzarino, eds. New York University Press: New York
2017.  KL Liese and AE Maeder. Social conditions and maternal mortality in the Muslim world. Global Health Review. Sept. 20:1-15.
2017. KL Liese. Maternal mortality in the context of conflict. Modern Afghanistan: The impact of 40 years of war. Nazif Shahrani, eds. Indiana University Press.
Notable Honors
2017, NIH Scholar, Health Disparities Research Institute
2017, Faculty Fellow, Institute for Race Relations and Public
2016, Deatrick Junior Faculty Award, UIC College of Nursing
Education
2012 MSN Yale School of Nursing: Nurse-Midwifery
2009 PhD Stanford University: Anthropology
Dissertation: Mothers' Deaths in Childbirth: Explaining Maternal Mortality in Badakhshan Tajikistan and Afghanistan
2005 MA Stanford University: Anthropology
1998 BA Emory University: Anthropology, Summa Cum Laude
Licensures and Certifications
Certified Nurse-Midwife since 2012, licensed in IL since 2015
Professional Memberships
Sigma Theta Tau International
American College of Nurse Midwives
Council for the Anthropology of Reproduction
American Anthropological Association