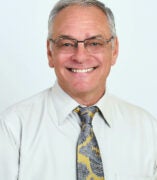 Patrick D Thornton, CNM, PhD
Clinical Assistant Professor
Certified Nurse Midwife
Department of Human Development Nursing Science
Contact
Building & Room:
856 BURS
Address:
845 S. Damen Ave., MC 802, Chicago, IL 60612
Email:
CV Download:
About
I have practiced nurse midwifery since 1995 in a variety of settings, including 11 years in solo private practice. My research interests include birth settings and outcomes including cesarean, spontaneous birth, maternal and newborn safety, morbidity and mortality and birth centers. I am interested in evidence based care as an ideology and its benefits and limitations.
Selected Grants
HRSA, Advanced Nursing Education Workforce $2.6M 2023-2027, PI/PD
CDC/ IDPH GRANT13738381 Maternal Mortality Review Abstraction: PI Patrick Thornton., Maternal Mortality Review Abstraction. $161,027, PI
Selected Publications
Thornton PD. VBAC calculator 2.0: Recent evidence. Birth. 2023;50(1):120-126. doi:10.1111/birt.12705
Thornton PD, Liese K, Adlam K, Erbe K, McFarlin BL. Barriers to labor after cesarean: A survey of United States midwives. Birth. 2022 Dec;49(4):675-686..
Thornton PD, Emeis CL, Pearson PD. Vaginal Birth After Cesarean calculator 2.0: still problematic. Am J Obstet Gynecol. 2021;226(2):281-282. 
Thornton PD, Liese K, Adlam K, Erbe K, McFarlin BL. Calculators Estimating the Likelihood of Vaginal Birth After Cesarean: Uses and Perceptions. J Midwifery Women's Heal. 2020;65(5):621-626.
Mogos MF, Liese KL, Thornton PD, Manuck TA, O'Brien WD, McFarlin BL. Inpatient Maternal Mortality in the United States, 2002-2014. Nurs Res. January  2020; 42-50
Thornton PD, Campbell RT, Mogos MF, Klima CS, Parsson J, Strid M. (2019) Meconium aspiration syndrome: Incidence and outcomes using discharge data. Early Hum Dev.;136:21-26.
Thornton, P. (2018) Limitations of vaginal birth after cesarean success prediction Journal of Midwifery and Women's Health, 63(1),115-120

Thornton, P. (2017) Characteristics of spontaneous births attended by midwives and physicians in United States hospitals in 2014 Journal of Midwifery & Women's Health, in press Feb 4, 2017
Thornton, P., (2017) McFarlin, B. L., Park, C., Rankin, K., Schorn, M., Finnegan, L., & Stapleton, S. Cesarean Outcomes in US Birth Centers and Collaborating Hospitals: A Cohort Comparison. Journal of Midwifery & Women's Health, 62(1), 40–48.
Thornton, P. (2012), Costs and Benefits of Electronic Fetal Monitoring. Journal of Obstetric, Gynecologic, & Neonatal Nursing, 41: 160–162.
Service to Community
Illinois Department of Public Health, Maternal Mortality Review Committee, 2017 present
CountyCare Quality Improvement Oversight Committee 2017 present
Illinois Perinatal Quality Collaborative, 2017 present
University of Illinois Hospital Advanced Practice Nursing Committee, 2017 present
American Association of Birth Centers Research Committee, 2016 present
Education
2016 Doctorate of Philosophy in Nursing
College of Nursing
University of Illinois Chicago
Chicago, IL
1999 Master of Science in Nursing,
Case Western Reserve University
Cleveland, OH
1994 Midwifery Certificate
Frontier School of Midwifery & Family Nursing
Hyden, KY (4.0 GPA)
1987 Bachelor of Science in Nursing
The University of Akron
Akron, OH (Cum Laude)
Licensures and Certifications
Electronic Fetal Monitoring
Neonatal Advanced Life Support
Professional Memberships
American College of Nurse Midwives
American Public Health Association
American Association of Birth Centers
Sigma Theta Tau
Selected Presentations
Thornton, P., Pearson, P. (2021). VBAC calculator predictions by race and body mass index. In:  66th Annual Meeting and Exposition American College of Nurse Midwives: Dismantling Racism in Midwifery: Acknowledging the Past and Building a Better Future. (May 23-25, 2021) Portland, OR/virtual (poster)
Thornton, P., et al. (2021). Benefits and harms of VBAC calculators: midwives' perceptions. In:  66th Annual Meeting and Exposition American College of Nurse Midwives: Dismantling Racism in Midwifery: Acknowledging the Past and Building a Better Future. (May 23-25, 2021) Portland, OR/virtual (poster)
Thornton, P. (2019). Measuring meconium aspiration syndrome with discharge data. In: American College of Obstetricians and Gynecologists 2019 Annual Clinical and Scientific Meeting (May 3-6, 2019) Nashville, TN. (poster)
Thornton, P. (2016) Comparison of birth center and hospital cesarrean rates. In: American Association of Birth Centers Birth Institute: Building Bridges (Sept. 22-25, 2016). Pittsburgh, PA (poster)
Thornton, P. (2015). Comparison of birth center and hospital cesarean rates. In 2015 American Public Health Association Annual Meeting & Expo (Oct. 31 - Nov. 4, 2015). Chicago, IL (oral)