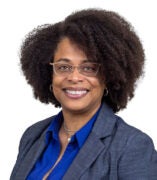 Sherri Sadler, DNP, NNP-BC, C-ELBW
Specialty Director, Neonatal Nurse Practitioner Program
Department of Human Development Nursing Science
Pronouns: She/Her/Hers
Contact
Building & Room:
837 NURS
Address:
845 S. Damen Ave., MC 802, Chicago, IL 60612
Office Phone:
Email:
About
Dr. Sadler is a neonatal nurse practitioner (NNP) with more than 25 years of nursing experience in the maternal-child nursing specialty. Clinically she practices as a neonatal nurse practitioner with the University of Chicago Medical Center; UChicago Ingalls Memorial Hospital and OSF Little Company of Mary Hospitals. Dr Sadler's research interest include, expanding the use of simulation for parents and care givers for the medically complex infant in preparation for discharge and the effects and outcomes of specialized care for the very low birth weight infant (VLBW) neonate. Her doctoral work focused on addressing the novice nurse training in the NICU focusing on simulation of infrequent emergent situations. Her dissertation was titled "Using Rapid Sequence Debriefing Simulation to enhance the training of the Newly Hired Nurse in the Neonatal Intensive Care Unit (NICU)".
As Director of the Neonatal Nurse Practitioner Doctor of Nursing Practice Program at UIC, Dr. Sadler hopes to inspire a new generation of neonatal nurse practitioners to provide the highest level of care to babies and their families.
Professional Leadership
Associate Manager Neonatal Advanced Practice Providers, UChicago Medicine
Education
1/2019 Doctorate of Nursing Practice (DNP)
Wilkes University, 84 W South St, Wilkes Barre, PA 18766
6/2006 Masters of Science in Nursing (MSN)/Neonatal Nurse Practitioner certificate
Rush University, 600 S Paulina Street, Chicago, IL 60612-3832
5/2000 Bachelor of Science in Nursing (BSN)
Olivet Nazarene University, 1 University Ave, Bourbonnais, IL 60914
5/1996 Associate in Applied Science in Nursing
Parkland College, 2400 W Bradley Ave., Champaign, IL 61821
Licensures and Certifications
Professional Licenses
Registered Professional Nurse – Illinois – 401-300082
Advanced Practice Nurse – Nurse Practitioner – Illinois – 209-006255
Controlled Substance License – Illinois-309-003294
Drug Enforcement Administration (DEA) Controlled Substance- MS1665922
Board Certifications/certificates
August 2022: Certificate in Nursing Education / Certificate in Health Professions Education
July 2022: Subspecialty Certified Care of the Extremely Low Birth Weight Neonate: National Certification Corporation
September 2006: Neonatal Nurse Practitioner Board Certified: National Certification Corporation- (SAD1-0432-6760)
Neonatal Resuscitation Program (NRP) Regional Trainer – American Academy of Pediatrics/American Heart Association
Basic Life Support Provider (BLS) – American Heart Association
Professional Memberships
American Association of Nurse Practitioners (AANP)
Chicago Area Association of Neonatal Nurses (CAANN)
Illinois Society for Advanced Practice Nursing (ISAPN)
National Association of Neonatal Nurses (NANN)
National Association of Neonatal Nurse Practitioners (NANNP)
National Organization of Nurse Practitioner Faculties (NONPF)