Acupuncture may be holistic alternative to pain management in breast cancer patients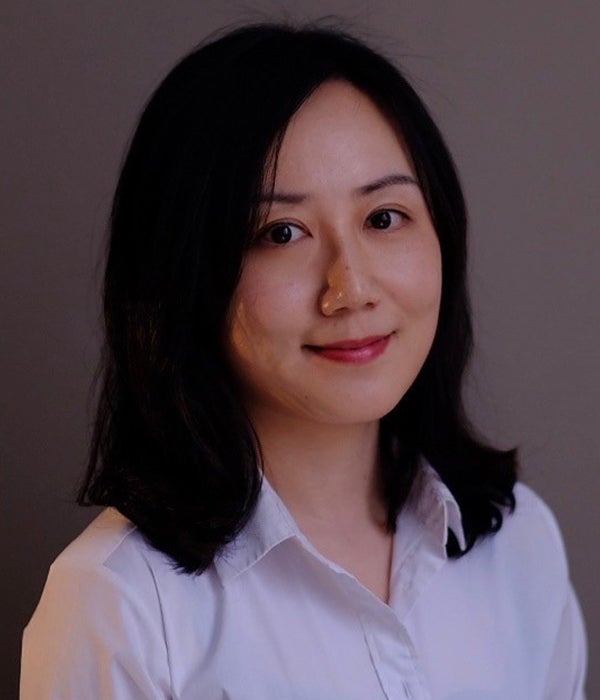 UIC College of Nursing assistant professor Hongjin Li, PhD, MS, BSN, was awarded a grant through the National Center for Complementary and Integrative Health to study whether acupuncture could alleviate breast cancer symptoms for patients at a federally qualified health center (FQHC).
Nearly 94% of breast cancer patients experience symptoms – such as joint pain, hot flashes, sleep disturbance, fatigue, depression and anxiety – during or after endocrine therapy, also known as hormone therapy.
Although past studies have shown acupuncture can holistically address multiple symptoms in patients with other conditions, it has not been investigated among breast cancer patients receiving endocrine therapy.
Significantly, her research will focus on patients at an FQHC, which provides care to an underserved population who may otherwise experience barriers to healthcare. Other studies of acupuncture have focused on privately insured clinic settings.
"There is an urgent need to remove barriers and ensure equal access to this evidence-based treatment among breast cancer survivors with limited access to acupuncture," Li wrote in her abstract.
The results will potentially provide the foundation for a larger, multi-site study of acupuncture at FQHCs for breast cancer survivors, and could ultimately promote broader insurance coverage for acupuncture, Li says.
Li's team includes Ardith Doorenbos, Harriet H. Werley Endowed Chair for Nursing Research, Judith Schlaeger, associate professor, Crystal Patil, professor, Oana Danciu, associate professor at the UIC College of Medicine, and Zhengjia Chen, associate professor in the UIC School of Public Health.
Modified on November 10, 2022