Ferrans named UIC Nursing's 2019 Distinguished Researcher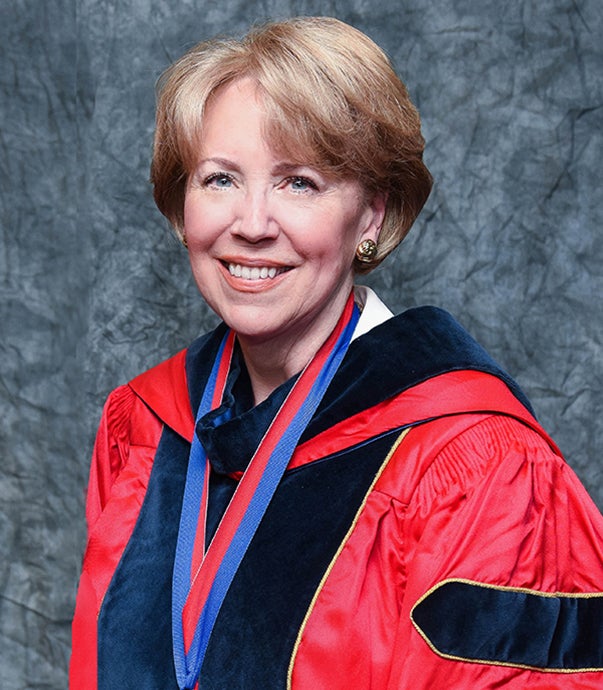 Carol Estwing Ferrans, PhD '85, MS '82, RN, FAAN, a preeminent scholar in both quality of life research and cancer-related health disparities, was chosen as the 2019 recipient of the UIC College of Nursing Distinguished Researcher award.
The annual award recognizes a college faculty member or alumnus who has made an outstanding contribution to nursing science and research. Ferrans is the Harriet H. Werley Endowed Chair in Nursing Research and a professor in the Department of Biobehavioral Health Science.
Ferrans' innovative quality of life research has had global impact. She co-developed the Ferrans and Powers Quality of Life Index in 1984 to document patients' quality and satisfaction of life. The index continues to be revised, translated and its use continues to grow. It has now been translated into 21 languages and published in 400 studies. Scores have shown to be predictive of cancer survival and it's one of the most commonly used questionnaires in cardiac and pulmonary rehabilitation programs.
Ferrans' work has also had a significant impact on reducing the rate of African-American women in Chicago dying of breast cancer.
At its peak, Chicago had the biggest disparity in breast cancer deaths in the nation, with African-American women dying at twice the rate of white women. Thanks in part to Ferrans' research, advocacy and policy work, mortality rates for black women decreased nearly 14% in Chicago.
Ferrans is now collaborating with researchers in the UIC School of Public Health to address breast cancer rates among Latinas. Among Latinas living in the U.S., breast cancer is the most common form of cancer and the leading cause of cancer death. Ferrans and her team will be tackling cultural beliefs among Latinas that may prevent them from getting screened early.
In recognition of her work, Ferrans was inducted into the Sigma Theta Tau International Nurse Researcher Hall of Fame in 2014 and received the Lifetime Achievement Award from the Midwest Nursing Research Society in 2016.
Modified on December 18, 2019