'No one has ever done this'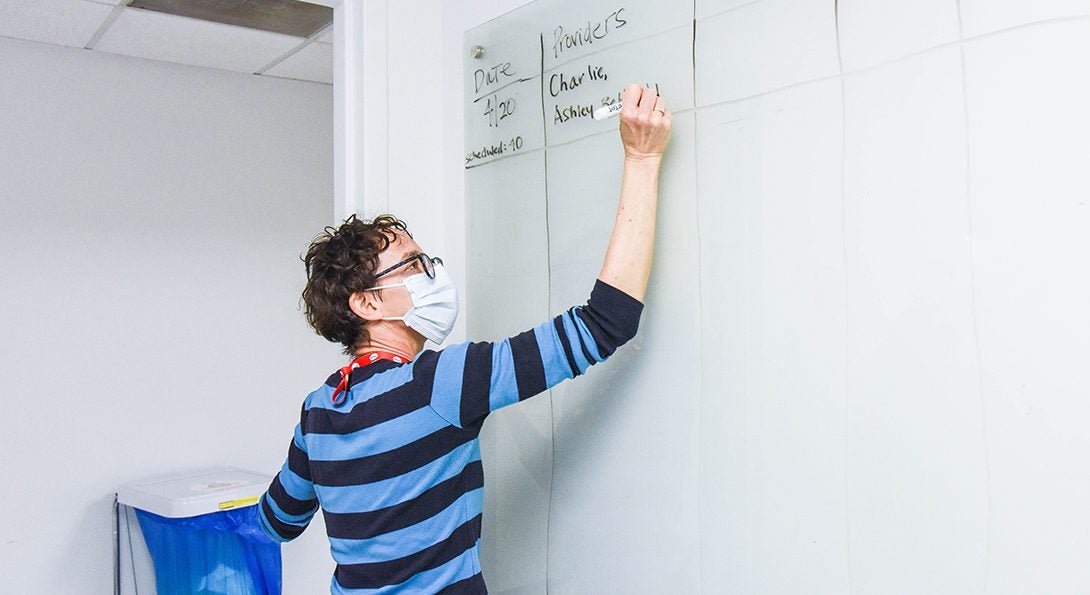 UIC Nursing clinical assistant professor Rebecca Singer, DNP '18, RN, pulls from her background working with Doctors Without Borders to manage a COVID-19 testing site for UI Health employees.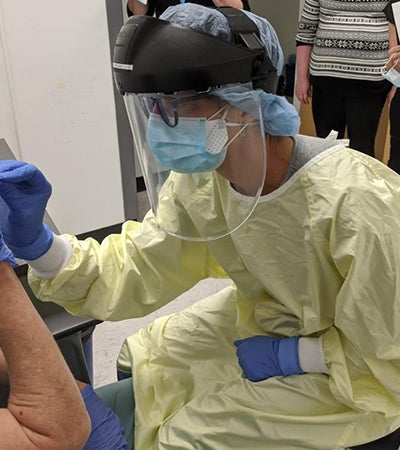 After more than a decade working with the humanitarian response organization Doctors Without Borders, UIC Nursing clinical assistant professor Rebecca Singer, DNP '18, RN, says she was "eager to do something to help with a humanitarian crisis in my own country."
That crisis, the coronavirus pandemic, has her using her emergency response skills to run a COVID-19 testing site for employees of the University of Illinois Hospital and Health Sciences System at a location adjacent to the system's hospital. The constantly changing protocols around social distancing, equipment and testing reminds her of some of the unexpected challenges she's faced when working on international health teams, such as conducting a mass campaign to vaccinate 70,000 children in 21 days in the Democratic Republic of the Congo.
"This is a novel virus," she says. "No one has ever done this. We're all doing this the best we can, making it up as we go along, and trying to find the best, safest, most effective way to deal with this global pandemic based on the ever-changing evidence that we have."
The patients who come in for testing are there only briefly; appointments are scheduled on a staggered basis, and each patient is rapidly taken through a one-way circuit so they don't come in contact with one another. She says they are anxious, fearful of being sick and afraid of passing it on to their families. Her job is to make the patients feel comfortable and taken care of, while also taking precautions to avoid the spread of the virus, such as discouraging patients from talking. She sees the job as ideal for nurses.
"Nurses focus on patient care, infection control and efficiency," she says. "We get them through in a safe, calm and caring manner."
She adds: "Personally, being able to contribute in even such a small way to try to change the course of this pandemic, it just makes me feel better."
Modified on May 07, 2020