'Plans changed'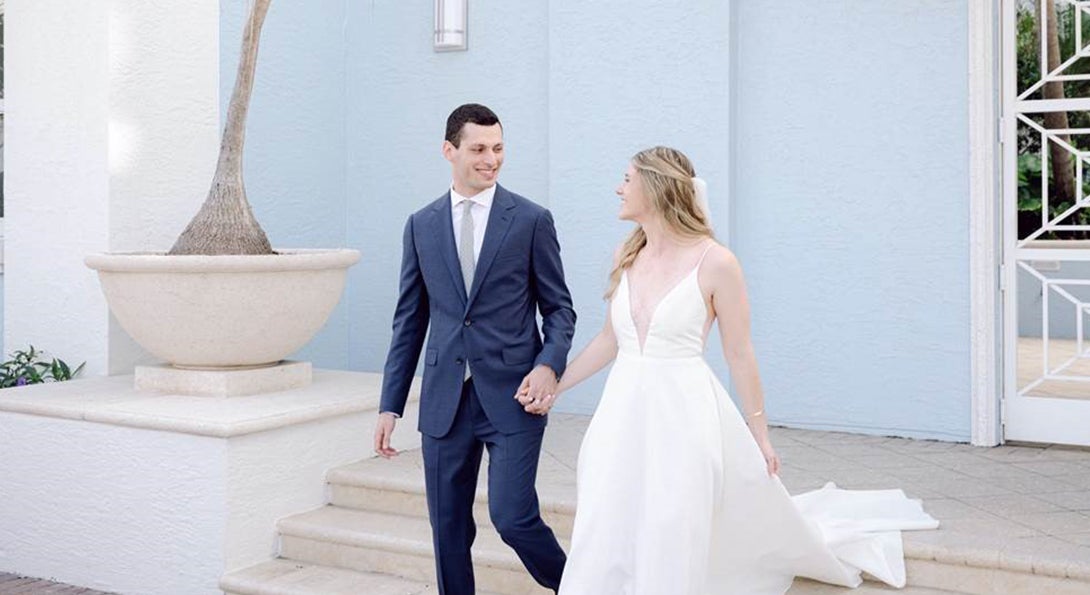 Clinical instructor Janey Kottler was supposed to be returning from her honeymoon; instead, she was treating COVID patients Heading link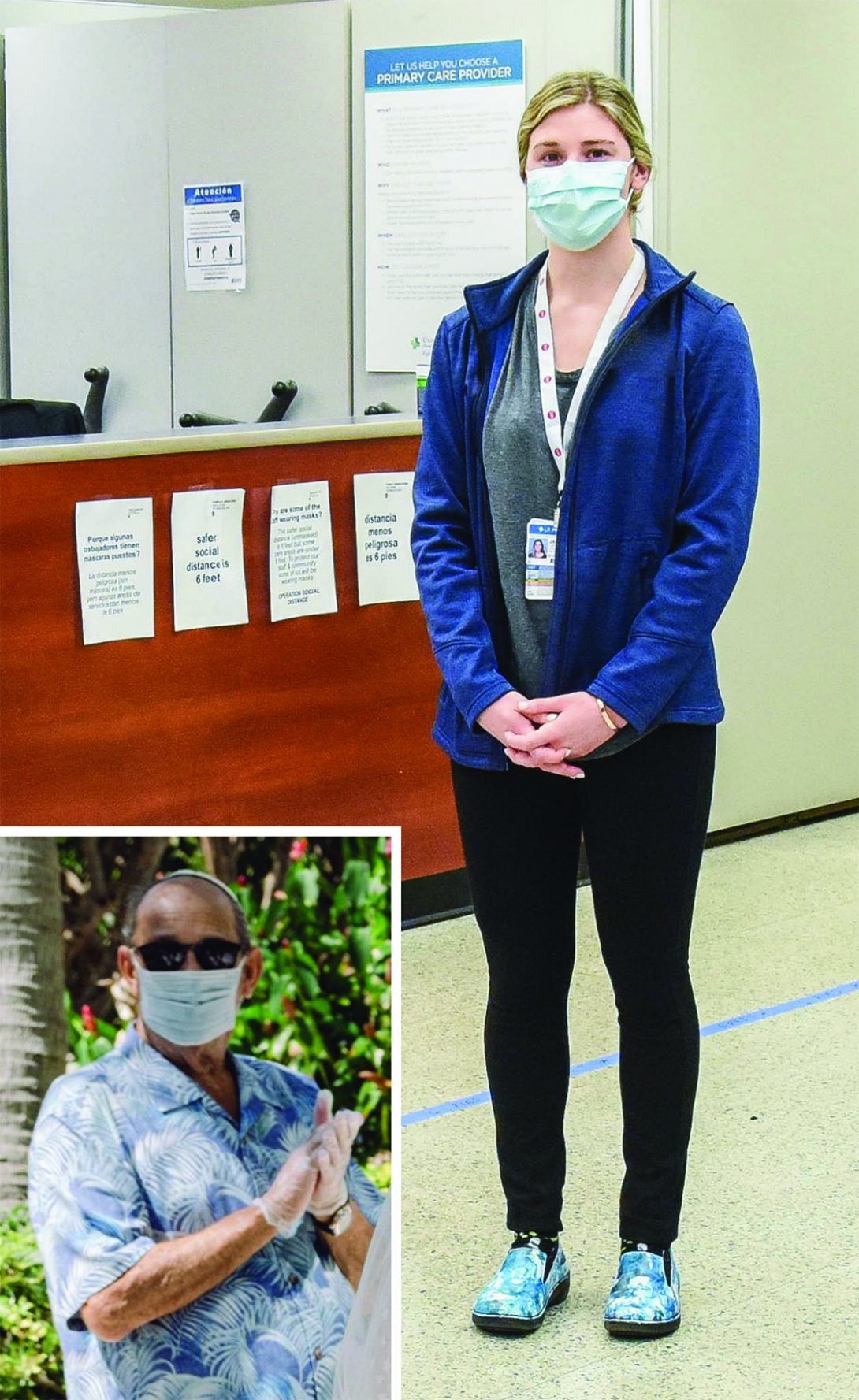 Janey Kottler, DNP, FNP-BC, formerly Jubas, was supposed to be returning from her honeymoon in Panama on Monday, March 30. Instead, she was working at the UI Health Pilsen Family Health Center Lower West assessing patients for COVID-19.
"Plans changed," Kottler said, matter-of-factly.
Kottler, a UIC Nursing clinical instructor and nurse practitioner at the nurse-led Mile Square Health Center – Humboldt Park, and her fiancé were scheduled to get married on March 22 in Boca Raton, Florida. They arrived in Florida a week early, and over the course of the week, the virus spread rapidly. Venues closed, wedding vendors dropped out, and more than half of the 170 guests canceled. Faced with a decision to postpone or carry on, they decided to pull together a small wedding in the courtyard of her parents' condo building.
"We talked about it and decided what was most important was our commitment to each other and being in love," Kottler said. "We just really wanted to be married."
Only close family members attended, with the exception of a few last-minute guests in order to make up the minyan—or 10 Jewish men—required for a traditional Jewish wedding. Her grandfather, "Bumpy," wore a mask and gloves. Other guests, standing three to six feet apart, wore gloves or even plastic bags on their hands. Friends and family who couldn't make it watched on Facebook Live. The honeymoon to Panama was also canceled and the newlyweds got on the next flight back to Chicago after the wedding.
Back in Chicago, Kottler volunteered to help staff the UI Health Pilsen clinic, which on Monday was transformed into a COVID assessment site. Kottler says her husband, who is not in the healthcare field, is proud of her work, although understandably concerned about exposure. The two have developed a protocol for when she arrives home from the clinic: She calls him from her phone, he opens the door, and she immediately puts her clothes in the laundry and takes a shower.
"I feel like this is a really great opportunity to be on the frontline," she said. "To be able to do whatever I can to stop the spread of this; to keep people safe and keep the community safe. It seemed like very important work to be part of."
Modified on May 07, 2020