Rosalba Hernandez named associate dean for equity and inclusion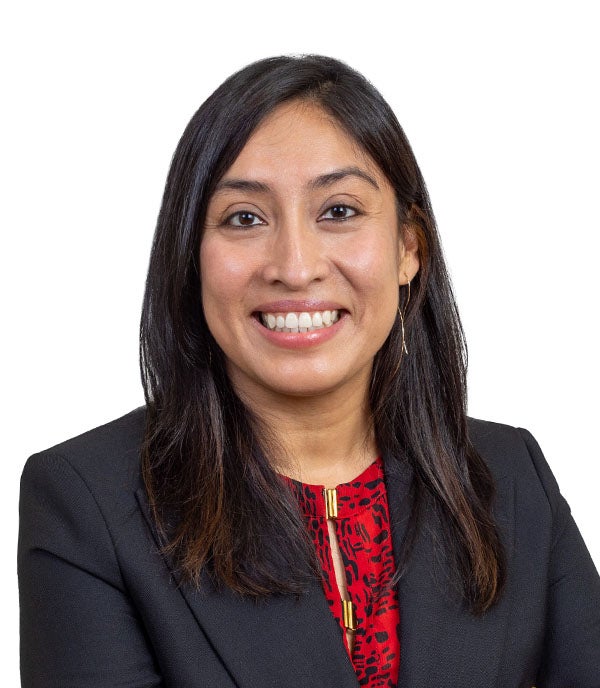 Rosalba "Rose" Hernandez, PhD, says she was "called" to the position of associate dean for equity and inclusion at the UIC College of Nursing.
Hernandez's appointment took effect on Aug. 16 following a national search. She is only the second person to hold the position, following the retirement of Phoenix Matthews, PhD, who had been in the role since it was established at the college in January 2020.
"When I learned about the position, it really called to me, because I was a recipient of programming at UIC [focused on equity and inclusion]," says Hernandez, "which allowed me to become a research scientist in the first place."
Hernandez is a three-time graduate of UIC, receiving her PhD from the School of Public Health in 2012. Her research expertise focuses on the link between psychological well-being and cardiovascular health in minority populations and those with chronic illness. She was most recently associate professor at the University of Illinois at Urbana-Champaign School of Social Work.
The daughter of Mexican immigrants, Hernandez' father never had any formal schooling, only learning enough to sign his name.
"That's the story of many of our students," Hernandez says. "Their parents are coming from different parts of the world, coming to the U.S. for the first time, and often not knowing how to navigate the university environment and system."
Hernandez grew up in Chicago and was introduced to higher education – and UIC specifically – through the UIC Urban Health Program, which recruited at her high school. The Urban Health Program is the university's flagship program to increase the number of minorities in health professions, accomplishing this through recruitment efforts and support programs to improve retention and graduation rates.
After getting her doctorate, Hernandez completed a two-year post-doctoral fellowship in cardiovascular epidemiology at the Northwestern University Feinberg School of Medicine in 2014.
Hernandez adds that she hopes to continue to build on programs already in place at UIC Nursing that aim to create a safe and inclusive space for students, faculty and staff. In addition to the Urban Health Program, Hernandez cites initiatives such as college's "meet and learn" lectures that foster faculty and student engagement and the new Center for Academic and Cultural Engagement.
She also hopes to leverage technology to engage students. In a welcome video, she encouraged students to embrace the diversity of campus.
"Receptivity to diversity will introduce you to new ideas and experiences and will prove invaluable to your nursing profession, where you will encounter patients, families and colleagues with a vast range of backgrounds," she said in the video.
Modified on April 06, 2023