UIC Nursing to hold in-person spring commencement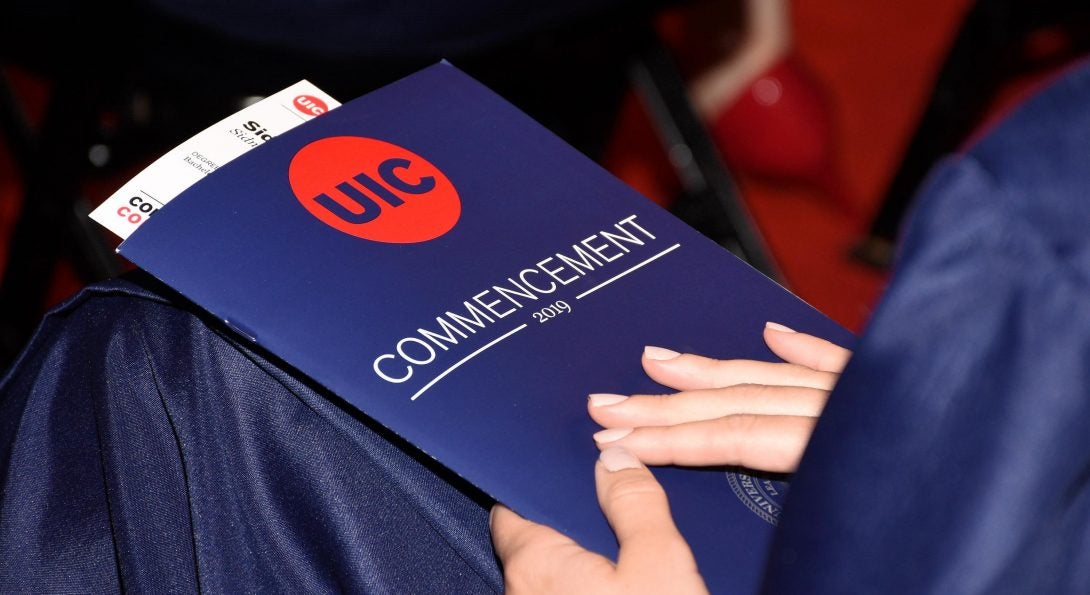 Ceremony to be held May 5 in the Credit Union 1 Arena Heading link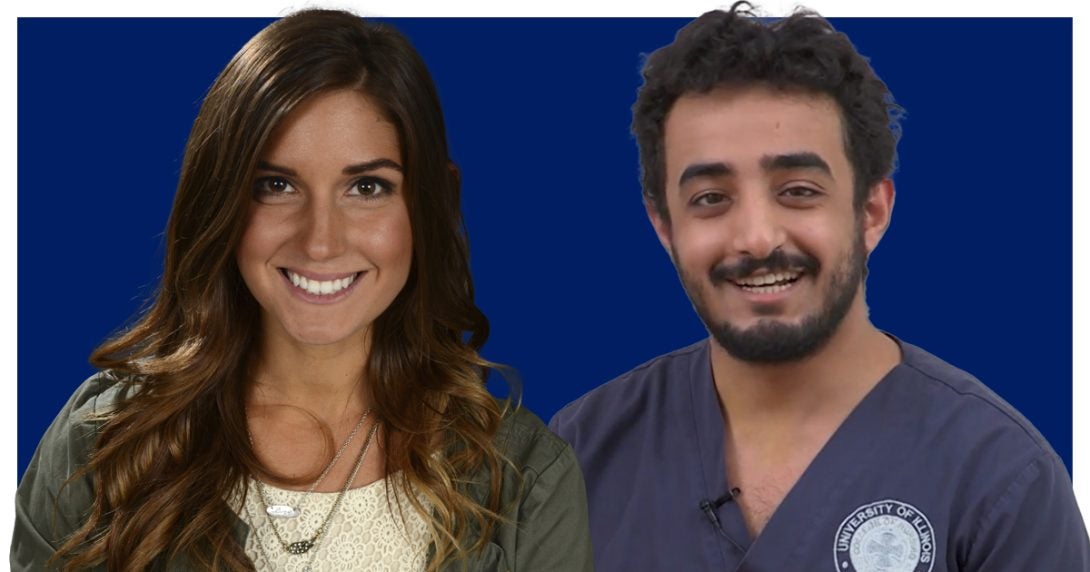 Graduating students of the UIC College of Nursing will again have the option to walk the stage at spring commencement, as the annual celebration will be held in-person for the first time since the COVID-19 pandemic prompted virtual ceremonies the past two years.
The Spring 2022 Commencement Ceremony will be held at 7:30 p.m. on May 5 in the Credit Union 1 Arena, 525 S. Racine Ave.
"We're very proud of our students," says Dean Eileen Collins. "These graduating nurses, these future nurse leaders, will play an integral role in enriching and improving our profession for years to come."
Phyllis Meadows, PhD, RN, will address spring 2022 graduates as commencement speaker. Meadows is a senior fellow with the Kresge Foundation, where she works with the foundation's Detroit Program creating links between the city and national organizations and experts in the health field. She is also a former associate dean for practice at the University of Michigan's School of Public Health.
"Dr. Meadows' 30-year career spans the nursing, public health, academic and philanthropic sectors," Collins adds. "I am looking forward to celebrating student achievement with the faculty at commencement."
The commencement ceremony also will honor Sue Penckofer, PhD '93, MS '82, BSN '79 — the 2022 recipient of the UIC College of Nursing Distinguished Alumni Award. Penckofer is a nurse researcher and educator who has spent 38 years on the nursing faculty at Loyola University Chicago.
In addition, student awards will be presented to various spring 2022 graduates, including Adam Saleh, BSN '22 — recipient of the Graduating Student Recognition Award — and Jaclyn Camardo, DNP '22, MS '16 — recipient of the Cardew-Mullane Award in Clinical Excellence and Leadership.
Spring 2022 Commencement Ceremonies throughout University of Illinois Chicago will be held May 4-9 at the Credit Union 1 Arena and UIC Dorin Forum.
COVID-19 Restrictions: The university policy on events currently does not require proof of vaccination or a negative Covid-19 test. Masks are still recommended, but not required. The decision on whether to wear a mask is a personal choice based on many factors and UIC respects those individual decisions.
Modified on June 16, 2022