Tosha Donnals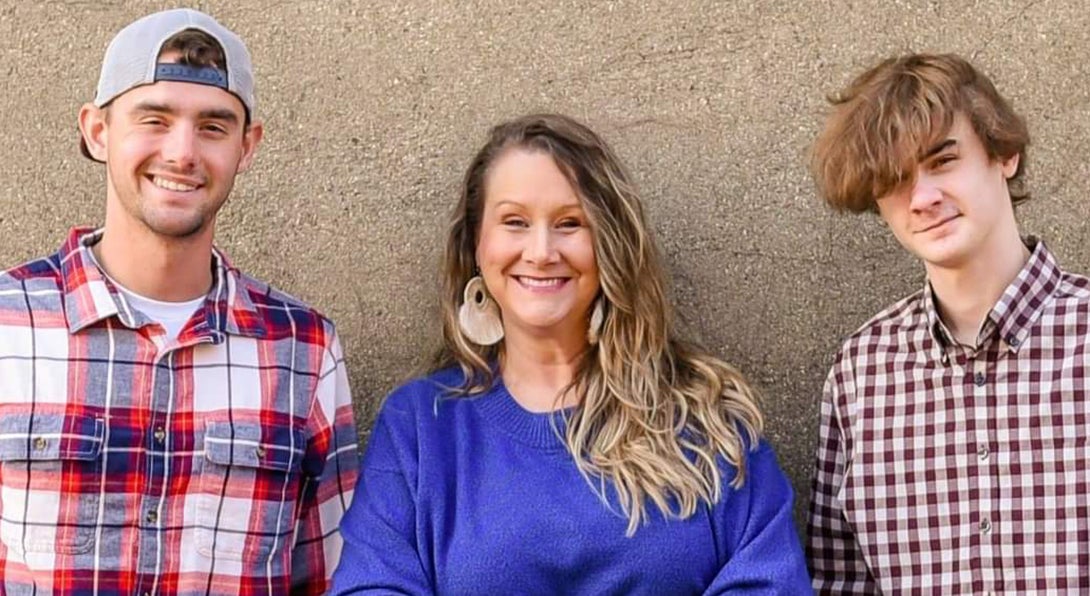 DNP student Tosha Donnals was inspired to be a nurse when her son was diagnosed with cancer. Then, she faced her own health crisis.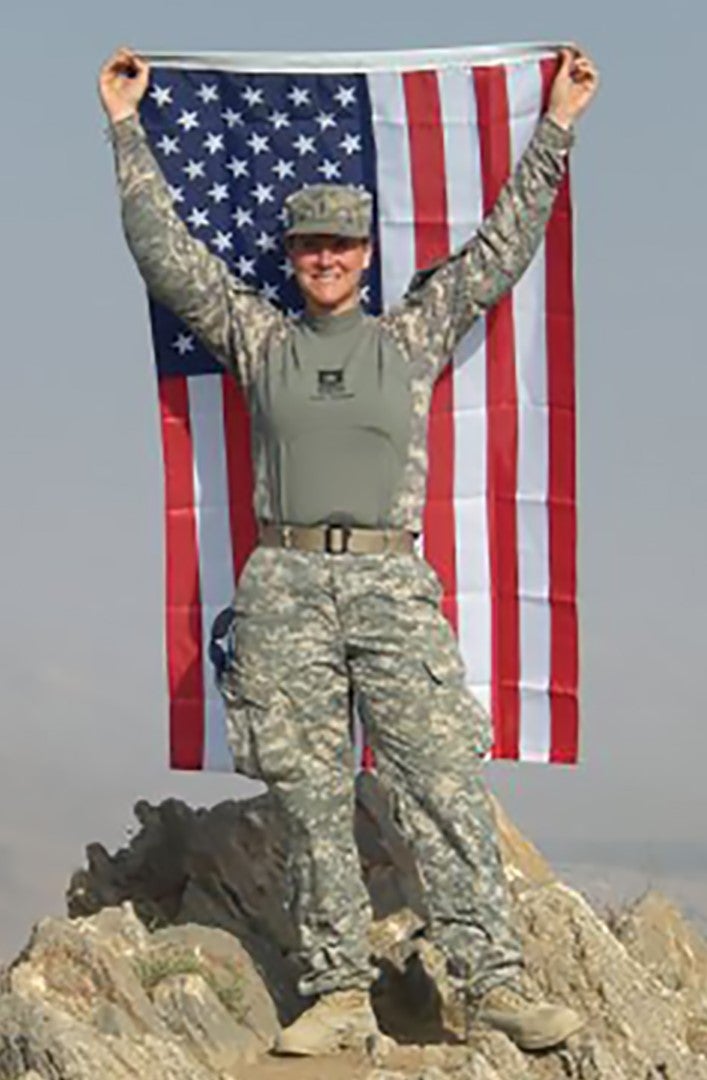 Tosha Donnals says she was going through "the worst time" of her life when she decided to become a nurse.
A warrant officer in the Illinois Army National guard, Donnals had returned from a tour of duty in Afghanistan with the U.S. Army and enrolled in courses to get a teaching degree when she learned that her then 4-year-old son had acute myeloid leukemia, a rare form of childhood cancer.
She put her degree on hold and moved her family to Memphis so that he could receive care at St. Jude Children's Research Hospital. There, she became a full-fledged care partner: taking care of his central line, giving his medications, measuring urine and other duties.
"I was doing a lot of things that I never thought I would ever do," Donnals says. "That's when I started thinking about it. I thought, 'maybe I could be a nurse.'"
She re-enrolled in college courses, this time to earn a nursing degree. In combination with her military background (she retired in 2016 after 24 years in the military), she was drawn to the profession by the nurses who cared for her son at St. Jude's.
"Those nurses down there made us feel at home," she says. "I've always had a drive to do service. I thought, that's something I could do."
'Empathetic and sympathetic'
While getting her bachelor's degree in nursing at Millikin University in Decatur, Illinois, Donnals learned she had breast cancer.
Donnals was studying cancers in her pathophysiology class when she found her tumor. "I knew immediately when I found it that it was not good," she says.
She was 38 and considered young for breast cancer. She immediately started treatment — chemotherapy, followed by radiation — only taking one semester off from school.
Donnals and her son are now both healthy, but she says both experiences inform her care as a nurse. She now works as an ICU travel nurse, currently at Sarah Bush Lincoln Hospital's Critical Care Unit in east central Illinois, while pursuing her DNP in the family nurse practitioner program at the UIC Nursing campus in Urbana. When she needs to deliver bad news or have a hard conversation with a patient, Donnals says she keeps in mind that she doesn't know their background.
"I want to treat everyone as an individual and a human. I try not to talk 'medical speak' to them," she says. "I need to be empathetic and sympathetic, and I can be both of those, because we've been through pretty much everything."
Donnals lives in Arthur, a town in central Illinois with around 2,200 people. Set to graduate in May, she says she chose family practice because there's a dearth of primary care providers in her community.
"When someone's overall health is not good, and then something happens to them, it can be deadly," she says. "We need more primary care providers. We just do."
She chose UIC because of the reputation of the DNP program, which was ranked No. 6 by U.S. News & World Report in its 2021 rankings.
"I also knew UIC had a focus on community health and diversity, and treating patients of different populations," she says.
Donnals' dedication to her community and personal drive has been an "inspiration" to her instructors and fellow students, says clinical assistant professor Karen Cotler, DNP, FNP-BC, FAANP, director of the UIC Nursing Family Nurse Practitioner program.
"Her deep commitment to caring for vulnerable and underserved communities and service permeates every aspect of her life," Cotler says. "She represents and implements the very essence of the UIC College of Nursing mission."
Modified on May 05, 2021