What role does the placenta play in birth weights globally?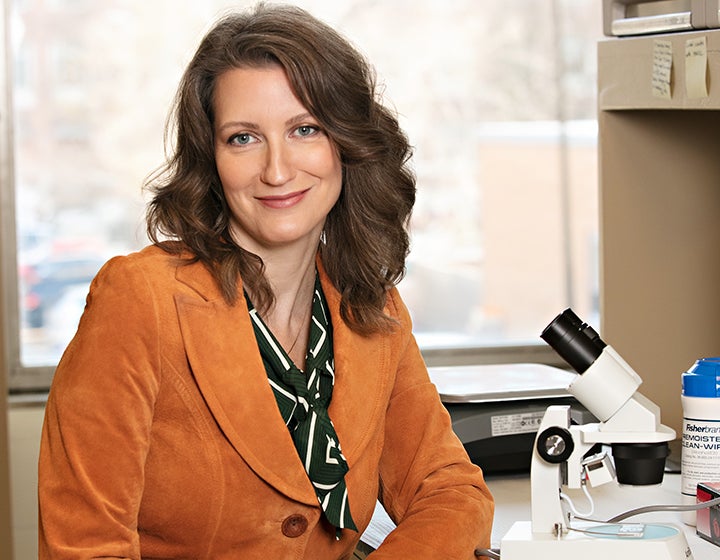 In the Philippines, babies are born at persistently lower weights and there is a high degree of stunted growth as they age.
Given that the placenta transports oxygen and nutrients from mother to baby, it plays an important role in determining birth weight. UIC Nursing associate professor Julienne Rutherford, PhD, wondered how the placenta's size and characteristics factor into birth weight among babies both in the Philippines and around the world.
She examined 21 placentas from women enrolled in a birth cohort study in Cebu, Philippines, and then compared them to samples from other global populations. She looked at both weight and microscopic surface area of the placenta, where nutrients, gases and hormonal signals pass from mother to fetus.
What Rutherford found, in a study published on Sept. 15 in the journal Placenta, was that "there is no single placental phenotype associated with lower birth weights globally."
"The size of the placenta is really variable in relation to birth weight," she says. "In lower-income countries or high altitudes where birth weights cluster at the low end, some placentas are large and some are small. Some have more microscopic surface area and some have less. There is no single kind of placenta that predicts birth weight at the population level."
Birth weights are important because they affect not only childhood health but also adult health. Lower birth weights are associated with adult obesity, metabolic disorders, and mental and reproductive health, Rutherford says.
Rutherford says this is the first study to examine the placenta's relationship to birth weight across a range of populations outside of the context of specific pathologies (such as preeclampsia), and the paper calls for greater understanding of placental development and function in relationship to birth weight and other early life health inequities.
"Placental characteristics are highly variable, more so than birth weights," she says. "This suggests there are many different placental strategies to maintain birth weight within a normal range, and that suggests in turn that the placenta is highly responsive to local conditions in ways that we have yet to understand."
Modified on December 18, 2019