After career fighting premature birth, McFarlin to retire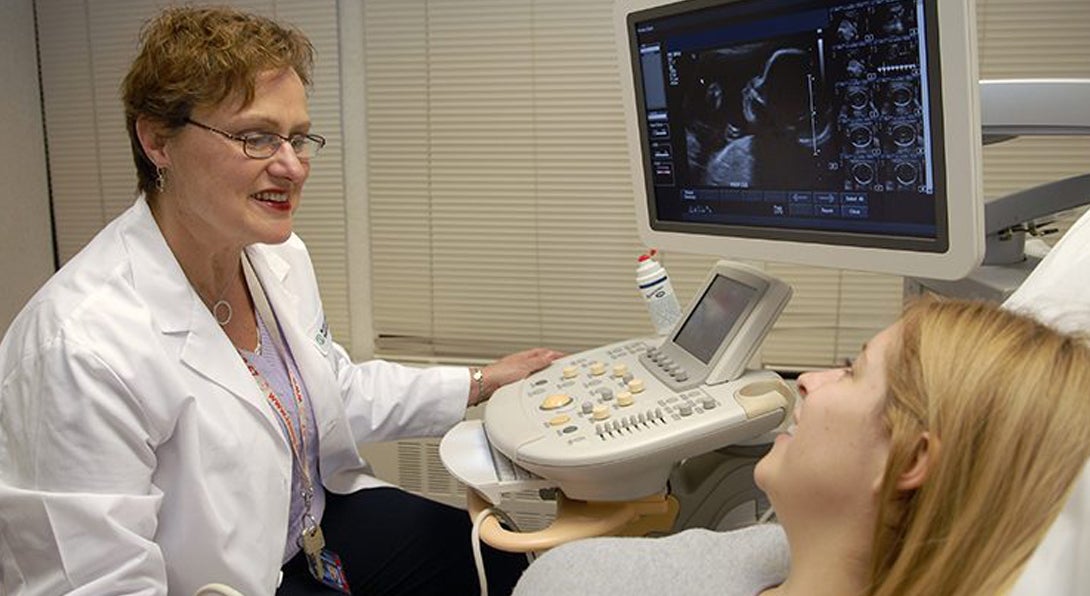 McFarlin received 2020 Distinguished Mentor of Faculty Award, 2021 Distinguished Researcher Award Heading link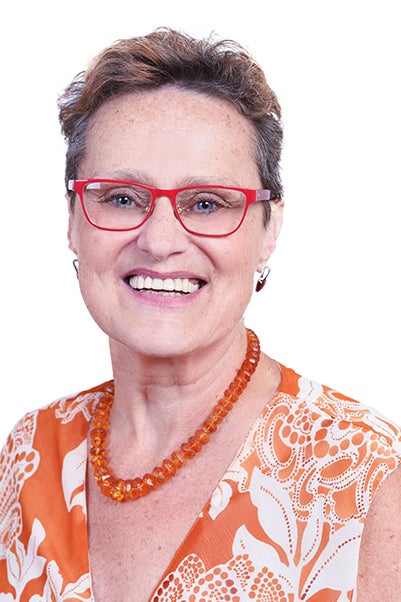 UIC College of Nursing professor Barbara McFarlin, PhD '05, MS '84, BSN '74, CNM, RDMS, FACNM, FAAN, who has dedicated her research career to preventing preterm birth and maternal death, announced her retirement, effective Aug. 15.
A three-time graduate of the college, McFarlin joined the faculty of UIC Nursing in 2005 after delivering more than 4,000 babies in her 35 years as a nurse-midwife. During her tenure at UIC Nursing, she served as head of the Department of Women, Children and Family Health Science (now Human Development Nursing Science).
"Dr. McFarlin has had enormous influence on our college, and more broadly, in the field of maternal and infant health," says UIC Nursing Dean Eileen Collins, PhD, RN, ATSF, FAAN. "Her program of research used novel technologies to address stubborn problems in women's healthcare."
Driven by the question of what causes preterm births , McFarlin combined her perspective as a midwife and sonographer with her expertise in research.
Her initial line of research was to develop and test an ultrasound method to detect microstructural changes in the tissue of the cervix to signal risk of spontaneous preterm birth.
Collaborating with professors William O'Brien and Aiguo Han at the Bioacoustics Research Laboratory at the University of Illinois at Urbana-Champaign, McFarlin developed a method to use quantitative ultrasound (QUS) to examine cervical changes associated with spontaneous preterm birth, first in pregnant rats, then translating the technique to humans.
McFarlin, O'Brien and Han are completing a study of cervical QUS in more than 500 pregnant people and are finalizing a model to predict people at risk of delivering prematurely.
"This technology has great potential to monitor treatment for preterm birth based on biomarkers, rather than waiting for symptoms of preterm birth when it is too late to intervene," Collins says.
McFarlin is also a dedicated mentor, facilitating the success of junior faculty and students and her mentees. With research grants from major government agencies and private foundations, she has published 63 peer-reviewed articles during her career. She received the college's Distinguished Mentor of Faculty and the Distinguished Researcher awards in 2020 and 2021, respectively.
McFarlin was also the recipient of the March of Dimes Jonas Salk Research Award, which is presented to top Illinois healthcare leaders who have facilitated improvements in the health of mothers and infants.
Modified on April 15, 2022