Distinguished Researcher Award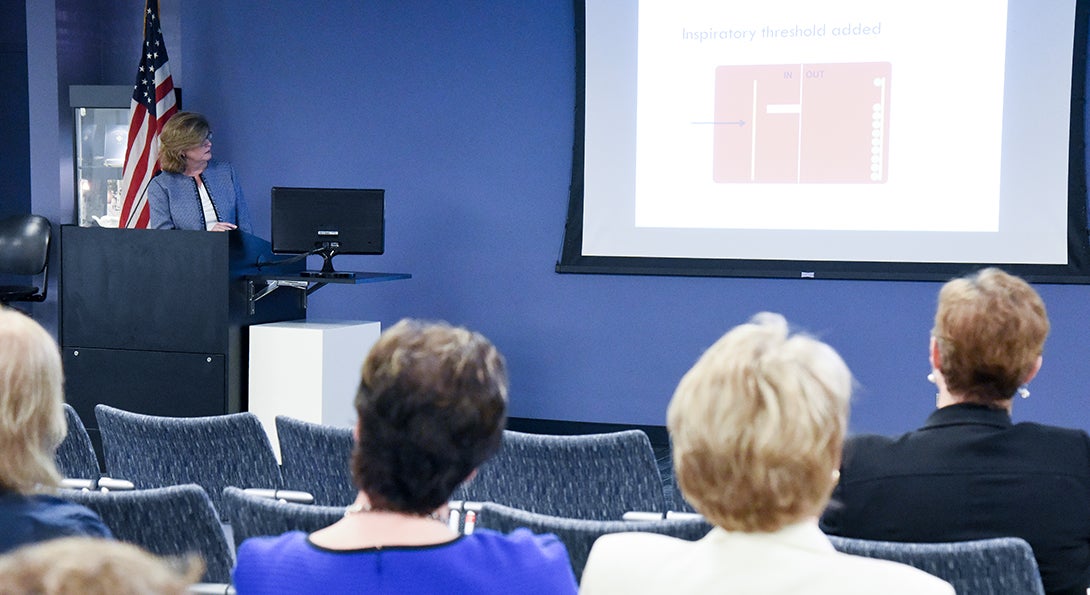 The Distinguished Researcher Award recognizes a UIC Nursing faculty member or alumnus who has made an outstanding contribution to nursing science and research. Heading link
The award consists of a cash gift and a commemorative plaque presented at the college's awards celebration event. The recipient may also be honored at Research Day, held annually in March.
Eligibility
All alumni, current and former faculty, including emeriti faculty, are eligible.
Deadline
Submissions are due each year on April 1
Nomination process
Nomination should include the following information:
1.) The nomination form.
2.) Two letters of support from peers documenting (not to exceed three pages per letter):
Evidence of outstanding contributions to nursing science and research as illustrated by funded research, citations and publications, students precepted, etc.
Influence of the nominee on the chosen field over a period of time, with particular reference to local, national, and international recognition.
3.) Nominee's recent Curriculum Vitae.
All nominations and supporting materials will be held in confidence. Since the college's Research Committee coordinates the selection process, members of the Research Committee who submitted letters of support will recuse themselves from voting. In addition, if a member of the College Research Committee is one of the nominees, that nominated person will not participate in the review or selection process. Previous awardees are not eligible.
Past recipients
2022 – Alana Steffen, PhD; UIC College of Nursing
2021 – Barbara L. McFarlin, PhD '05, CNM, RDMS, FACNM, FAAN; UIC College of Nursing
2020 – Shannon N. Zenk, PhD, MS/MPH '99, RN, FAAN; UIC College of Nursing
2019 – Carol Estwing Ferrans, PhD '85, RN, FAAN; UIC College of Nursing
2018 – Phoenix A. Matthews, PhD; UIC College of Nursing
2017 – Mariann Piano , PhD '88, MS '84, FAAN, FAH; UIC College of Nursing
2016 – Kathleen F. Norr, PhD; UIC College of Nursing
2015 – Eileen G. Collins, PhD, RN, FAACVPR, FAAN; UIC College of Nursing
2014 – Tonda Hughes, PhD '89, RN, FAAN; UIC College of Nursing
Sue Littau, Director, Office of Research Facilitation
845 S. Damen Ave.,
608 NURS,
802,
Chicago,
Illinois
60612