Robin Johnson appointed director of AGMS Program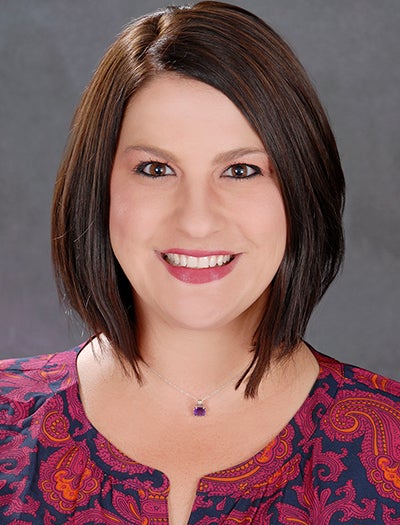 Clinical assistant professor Robin Johnson, DNP, CPNP-PC, will serve as the new director of the UIC College of Nursing AGMS Program.
Johnson has been a faculty member in the Department of Human Development Nursing Science since 2014, being initially hired as a clinical instructor before becoming clinical assistant professor. In addition to her teaching responsibilities, Johnson has served as a COVID-19 volunteer coordinator during the pandemic.
"Robin is well known by students and faculty for her excellent teaching in the BSN, AGMS–GE, and DNP programs," says Associate Dean for Academic Affairs Catherine Vincent, RN, PhD. "Robin is well respected as a strong advocate and mentor for prelicensure students, as well as in her role as DNP project mentor for numerous DNP students."
Johnson has been recognized by her receipt of the Faculty DAISY Award and the Best Clinical Instructor Award from the UIC senior class in 2015. She also received the Pinnacle Nurse Leader Award in at the Power of Nursing Leadership event in 2016, and she was named to the ANA-Illinois 40 Under 40 Emerging Nurse Leaders list in 2016.
Clinical assistant professor Maripat King, DNP, RN, ACNP, will step down from her role as AGMS Program director but will continue as director for the BSN program.
Modified on September 13, 2021