Faculty & Staff Resources
This page will continue to grow. Check back often.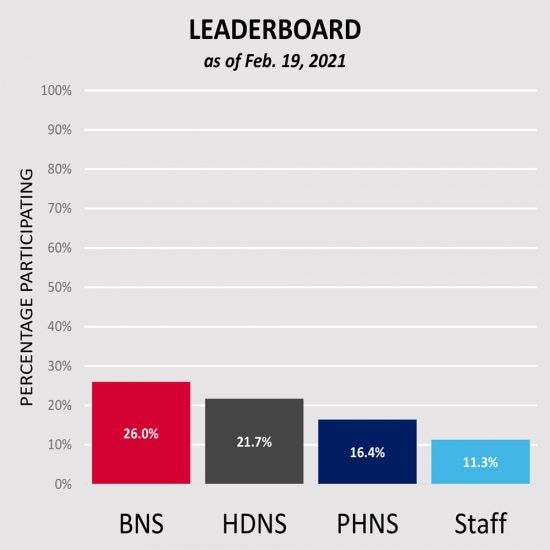 Faculty & Staff Giving Campaign
Philanthropy has a powerful impact on UIC College of Nursing students and faculty as we strive to advance our mission-driven work. Every year, we ask you to take part in our annual Faculty & Staff Giving Campaign. Your support has helped the college sustain its reputation for excellence. To make things a little more interesting, we added a friendly competition to the mix this year. Check out the accompanying graphic for the most recent tally. The winning group will be announced in July.
If it's more convenient for you, you can make your gift a little at a time via payroll deduction. To set that up, visit the University of Illinois Foundation website. If you have trouble, or if you want to discuss particular funds available, email Caitlyn Cannatello.
Make your gift now
Resources for current conditions
Important Sharepoint links
Committee Meeting Guidelines & Templates
Forms and Links for Faculty
Especially for Researchers