Global Health Nursing Certificate
Admission: Fall
This UIC Global Health Nursing Certificate Program is designed to prepare nurses and other health and human services professionals to collaborate to improve the health of individuals and populations around the world and to address global health challenges and health disparities. Content will include:
major global health challenges;
social, environmental, economic and political determinants of health;
effects of globalization on health and health disparities; and
planning, implementing, monitoring and evaluating evidence-based global health programs with a focus on collaboration and partnerships.
Students who enroll in the optional practicum course will be mentored in applying what they have learned to an actual global health experience.
Any graduate- or professional-level student enrolled in the College of Nursing (all campuses);
Be in good academic standing;
Students can enroll in the courses without the intent to complete the full certificate program, as long as they meet the prerequisites for that course; or
Students from other UIC colleges, as well as nondegree students may enroll in these courses with instructor approval.
Undergraduates throughout UIC are invited to inquire, if interested.
The certificate is a three-course (9 credit hour) program completed over two to three semesters with an optional 1-3 credit hour practicum. The certificate can be earned without completion of the optional practicum course.

| | | |
| --- | --- | --- |
| Course Number | Credit Hours | Course Description |
| NUEL 572: Foundations in Global Health | 3 | This course provides knowledge of global health issues through an exploration of social, environmental, economic and political factors, the globalization of health and healthcare and health disparities using a social justice and human rights lens (NUEL 572 is a prerequisite to the other courses.) |
| NUEL 573: Global Health Program Management | 3 | This course covers the fundamentals of planning, implementing, monitoring and evaluating evidence-based global health programs with a focus on collaboration and partnerships, strengthening capacity and effective communication strategies. |
| NUEL 574: Developing a Global Health Practice | 3 | This course explores building a professional global health practice focused on strengthening interprofessional collaboration, identifying ethical challenges and applying principles of social justice and human rights to address global health concerns. |
| NUEL 575: Global Health Nursing Practicum | 1-3 (optional) | This course provides an opportunity for students to apply knowledge and skills developed in required courses. By engaging in study or practice abroad or domestically with a globally-focused organization, students can enhance global health competencies. |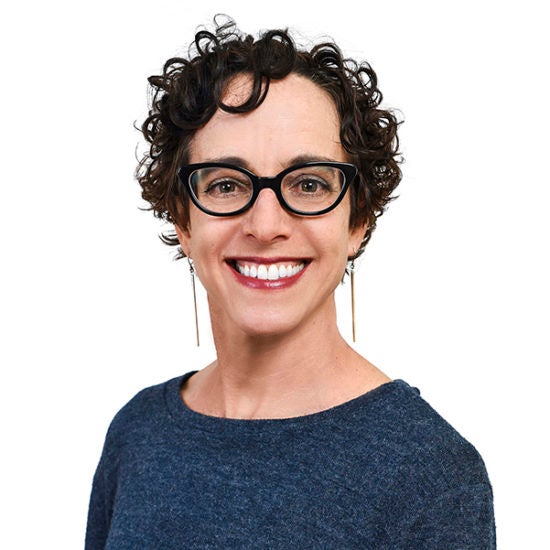 Rebecca Singer, DNP, RN
Clinical Assistant Professor, Population Health Nursing Science