Adult-Gerontology Acute Care Nurse Practitioner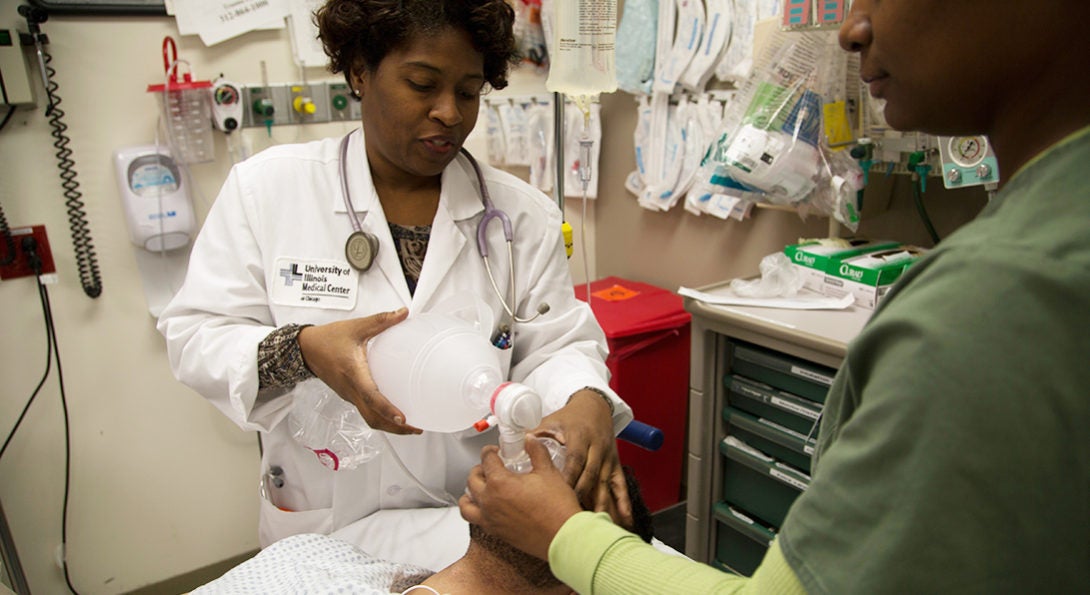 Adult-Gero NPs in the acute care setting treat acute, critical and complex health issues of patients from late adolescence on.
The AG-ACNP program is designed to develop the knowledge and skills necessary to provide advanced nursing care in complex patient situations. The AG-ACNP manages acute, critical and complex chronic illness across the adult lifespan from young adults (including late adolescents) to adults and older adults. and across a continuum of care settings.
The BSN-DNP program consists of 77 credit hours of coursework in a hybrid environment that includes online, blended and on-campus courses. It requires 1,000 hours of clinical practicum, with 675 hours in the AG-ACNP clinical specialty. Clinical practicums are arranged in a variety of hospital (including ICU and ER) and specialized outpatient settings, and include both medicine and surgery specialty areas.