Meet UIC Nursing's leadership team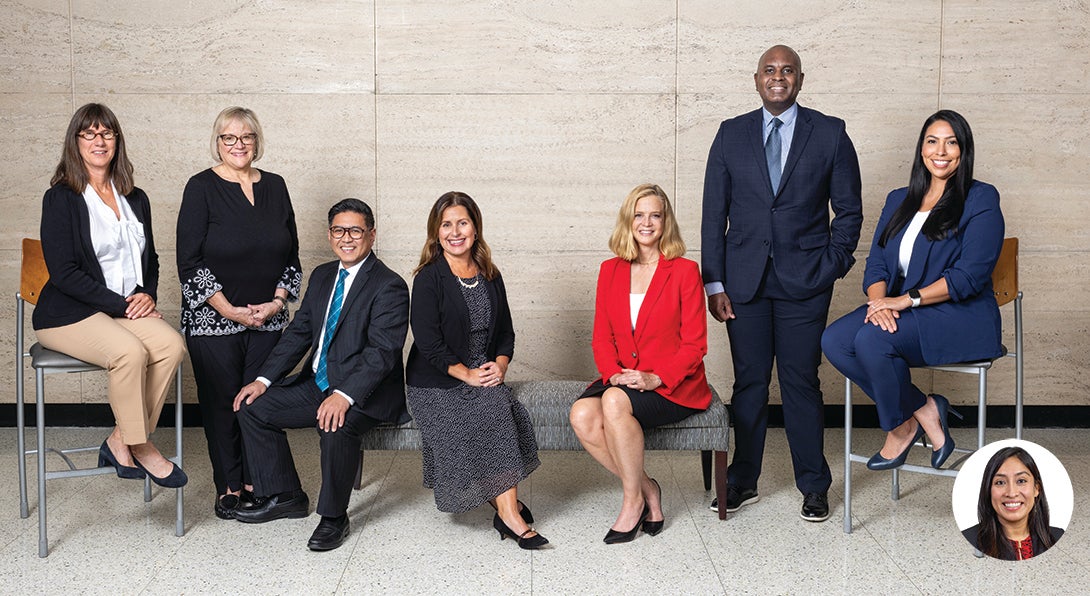 Since her appointment in September 2021, Dean Eileen Collins, PhD, RN, FAAN, ATSF, has assembled a diverse cadre of experienced leaders to help her accomplish her goals across all aspects of the college's mission-driven work. Meet the dean's energetic, innovative and collaborative leadership team.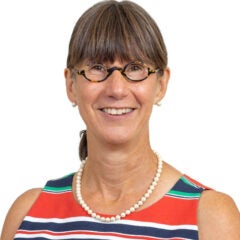 Associate Dean for Research

In this role, Lisa Sharp returns to her nursing roots. She began her career as a pediatric psychiatric nurse, spawning an impressive research career that spans disciplines. She was previously a professor and associate head of the Department of Pharmacy Systems, Outcomes and Policy in the UIC College of Pharmacy. Her appointment took effect in August 2022, overseeing a research enterprise that is ranked 7th in NIH research funding among U.S. nursing schools.
We have some very passionate and committed faculty comprised of clinicians and researchers who are not afraid to go to the frontline to address problems. The work is relevant and important. I am proud to support the work our faculty is doing.

Associate Dean for Research

|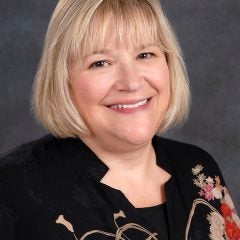 Interim Executive Associate Dean

Lauren Diegel-Vacek's expertise in nurse practitioner education, academic practice partnerships and innovative faculty practice models makes her invaluable as the college's second-in-command . She most recently served as the director of the DNP program from 2019 to 2022. Before that, she was director of the Adult Gerontology Primary Care Nurse Practitioner specialty program from 2014 to 2016.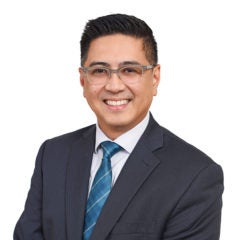 Associate Dean for Administration

Hailing from the Philippines originally, Morelos has been employed at the UIC College of Nursing since 2006, working in roles as contracts manager, director of operations and assistant dean of business, finance and HR. In his current role, he serves as the college's Academic Fiscal Officer and oversees college finances, administration, facilities, information technology, and human resources.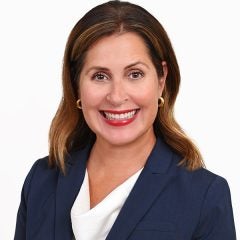 Assistant Dean for Advancement

With her previous work in alumni relations, annual giving and major gifts at Chicago Botanic Garden and Northwestern University, Jill Corr brings significant experience to the role of UIC College of Nursing assistant dean for advancement, which she assumed on July 13, 2022. In this role, she leads efforts to build philanthropic giving to the college.
I'm not a clinician, but I can provide the resources for faculty, staff and students through philanthropy — attracting new students to the profession through scholarship opportunities, and supporting the faculty so they have the tools they need at their disposal.

Assistant Dean for Advancement

|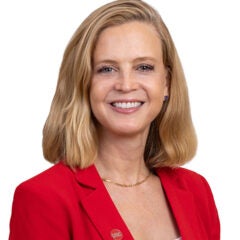 Interim Associate Dean for Faculty Practice and Community Partnerships

In this role, Carolyn Dickens, oversees nursing practice initiatives, which includes the college's nurse-led clinic, Mile Square Health Center in Humboldt Park. Dickens, a clinical assistant professor in the Department of Biobehavioral Nursing Science, has a joint appointment with the UIC College of Medicine, where she has been assistant director of Advanced Practice Providers since 2017. Practice, along with education and research, makes up the college's tripartite mission.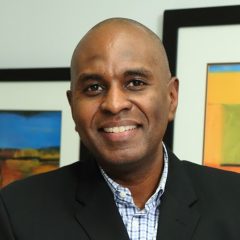 Interim Associate Dean for Global Health

Rohan Jeremiah, who has been in an interim role since September 2021, brings with him more than 20 years of global health experiences, including serving as a Peace Corps volunteer in Cameroon and South Africa and developing and managing projects throughout sub-Saharan Africa, South Asia, Latin America and the Caribbean. He was most recently an associate professor in the UIC School of Public Health.
Having had these varied experiences –and very rewarding experience –I wanted to help facilitate and offer opportunities for other folks to be able to engage in and do this work.

Interim Associate Dean for Global Health

|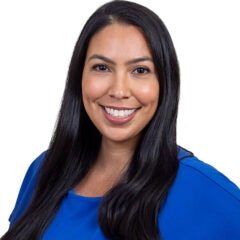 Associate Dean for Academic Affairs

Elizabeth "Liz" Aquino, who has been a registered nurse for more than 15 years, was most recently an associate professor at DePaul University School of Nursing. She serves as a voice for nurses on local and national boards, including as current president of the American Nurses Association-Illinois and as co-founder of the Society of Latinx Nurses, where she focuses on increasing the pipeline of Hispanic/Latinx nurses.
I think what was really appealing was having the opportunity to serve in a leadership role in the college where I could help to shape and enrich the student experiences here.

Associate Dean for Academic Affairs

|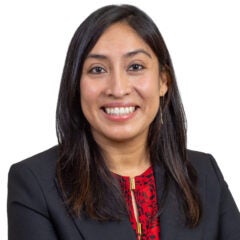 Associate Dean for Equity and Inclusion

Rosalba "Rose" Hernandez is a three-time graduate of UIC, receiving her PhD from the School of Public Health in 2012. She was most recently associate professor at the University of Illinois at Urbana-Champaign School of Social Work. Hernandez is only the second person in this post, which was established to create a more equitable and inclusive environment for students, faculty and staff.
When I learned about the position, it really called to me, because I was a recipient of programming at UIC [focused on equity and inclusion], which allowed me to become a research scientist in the first place.

Associate Dean for Equity and Inclusion

|
Modified on November 10, 2022