Nurse-Midwifery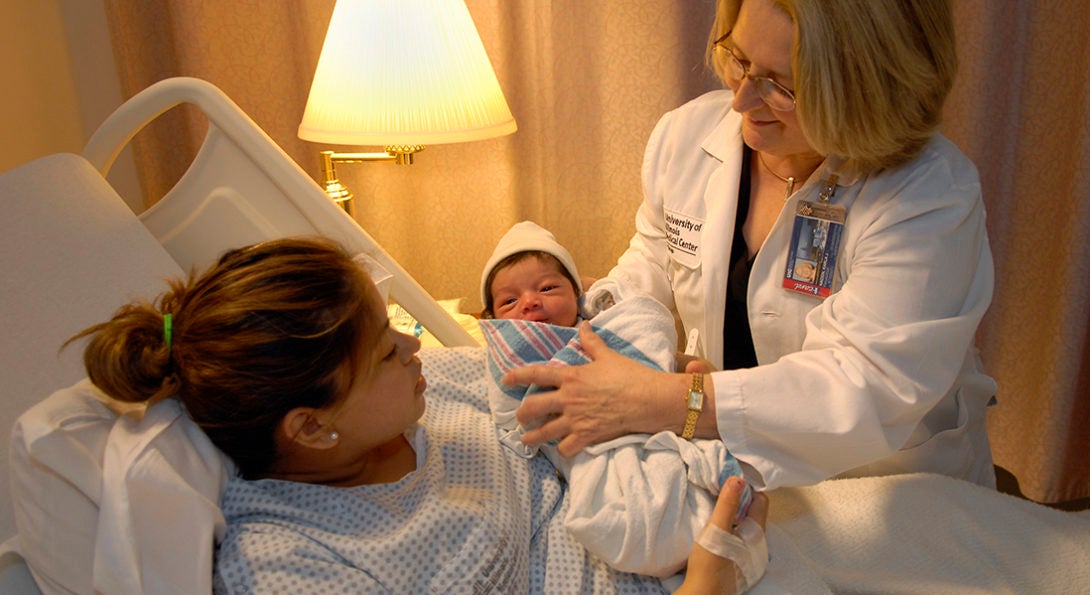 Midwives are the traditional care providers for mothers, and our graduates care for women throughout their lives.
The UIC nurse-midwifery program prepares midwives to care for women and their families across the lifespan. Midwives perform physical exams, prescribe medications including contraceptive methods, order laboratory tests as needed, provide prenatal care, gynecological care, labor and birth care, as well as health education and counseling to women of all ages.
Nurse midwives practice across all practice settings from small private practices to larger, hospital-based practices to out-of-hospital settings like a birth center or a home-birth practice. At UIC Nursing, students are not responsible for finding their own clinical sites; practicum sites and highly qualified preceptors are arranged for students by faculty. Students in Chicago all begin clinical practicums at UI Health, the largest midwifery practice in Illinois, while students at our satellite campuses study with midwives in a variety of community-based practices.