Advanced Generalist Master of Science
The Clinical Leader
Admission: Fall only
This advanced generalist master of science (AGMS) program provides professional nurses with the clinical leadership skills essential for integrating evidence-based practice and care coordination to improve client outcomes in a fiscally responsible manner. The advanced generalist acts as the care coordinator for a group of clients while providing direct care in complex cases. Not limited to the acute care settings, advanced generalists evaluate client outcomes, assess client risks, and promote client and family advocacy. 
Application deadline is January 15. Learn about applying →
Highlights for AGMS students
Program length and delivery
The Advanced Generalist MS program can be completed on a part-time or full-time basis. Most students complete the 34-credit-hour degree in one to two years.
Applicants with a bachelor's degree in nursing move directly through the program; applicants with a non-nursing bachelor's degree and an RN license enter the AGMS Transition Program, where they take up to four additional courses.
All students complete the same sequence of courses, including online, on-site and blended courses. Along with lectures and hands-on training in a lab setting, students participate in clinical experiences in a wide range of focus areas and care settings. Faculty assign all students to clinical practicum sites; students are not responsible for finding their own.
See the schedule of courses
Add to your value as an advanced generalist nurse
What our students say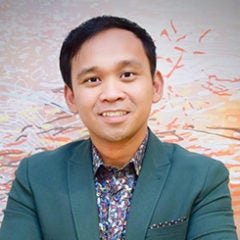 The advanced generalist master's program at UIC is geared toward leadership exposure and interdisciplinary collaboration. I've enjoyed learning about putting quality improvement programs in place and evaluating their effectiveness. Knowing how to do that is one of the biggest takeaways from my time at UIC.

|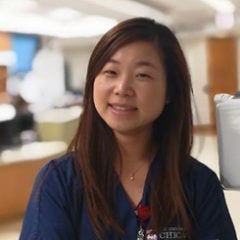 I have a desire to one day become an advanced practice nurse, so I particularly liked that the courses in UIC's advanced generalist master's degree program fulfill the core of the DNP program.

|
All campuses offer this program